Compliance.ai uses Tibco Cloud Mashery for API Mastery - Tech Target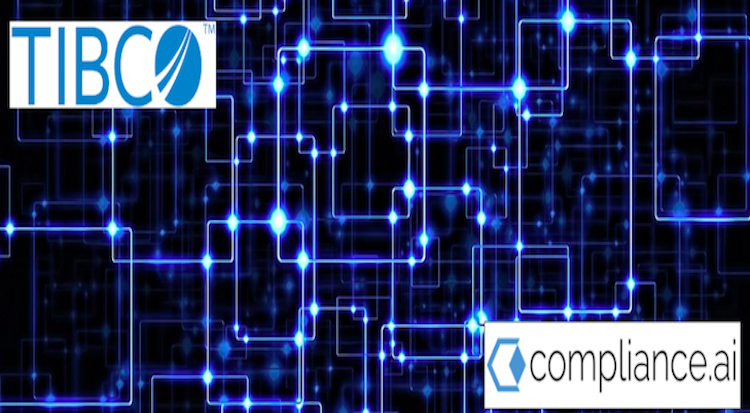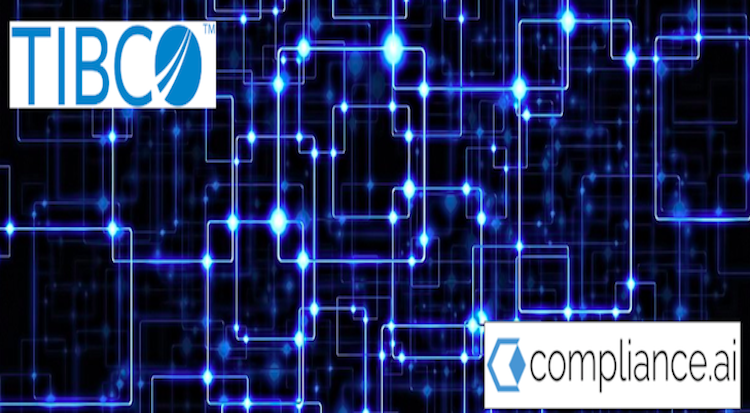 "Compliance.ai, a compliance and regulatory management platform vendor, uses Tibco Mashery to help manage and compile many different APIs and data sources.
Startup Compliance.ai pieces together a lot of data from disparate sources to help its clients understand complex regulatory information. To help get that data to its users, the regulatory management platform vendor has turned to Tibco Cloud Mashery for API mastery."
 Here are some of the key takeaways:
"Mash 'em up"
One of the biggest problems Compliance professionals in the Financial Services Industry are experiencing is "the ability to access content that is coming from a set of diverse sources." Compliance.ai is alleviating this burden by aggregating all of this content and giving Compliance teams access to the sources users care about all in one place.
Developers can use the Compliance.ai Developer Platform to gain instant access to normalized, classified and curated financial regulatory content from hundreds of sources,  advanced and vertically streamlined search, regulatory insights and automated workflow.

The Compliance.ai API automatically aggregates data from: Federal, State and International Regulatory Agencies, Enforcement Actions, Financial Regulatory News, White Papers, and millions of regulatory documents including, notices, rules, comments, guidance, bulletins and more.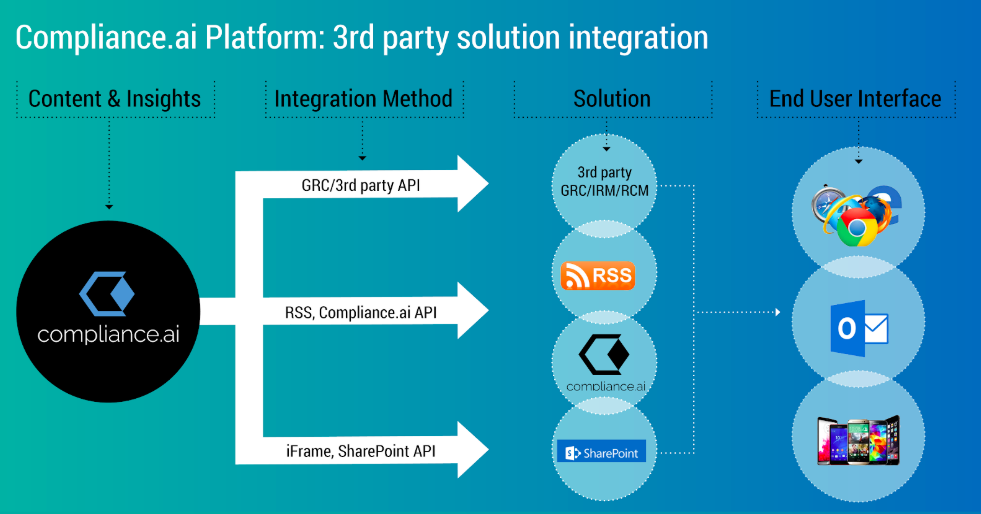 "Time is money for finance firms, and response time to regulatory change is no exception"
Unlike many other Regulatory Change Management solutions that still use a manual approach to curate and classify content, Compliance.ai  automatically extracts the key attributes of the documents and categorizes them, which allows the platform to update with the latest content in near real-time.
"Changing focus"
Compliance.ai offers the financial industry's first platform that crowdsources its content classification process through Expert-in-the-Loop methodology. Expert-in-the-Loop is an enhanced application of a supervised learning model, which is considered a best practice in the successful development of AI.

This method enables the platform's automation across a variety of features, including advanced filtering capabilities, ranking and search result relevancy. Note that Compliance.ai does not surface any decisions unless it meets a 98% confidence level.
Read the full article at Tech Target.
Thank you, Mark Labbe and Tech Target for the featured article