Financial Regulatory Change Management,
Managing regulatory change doesn't have to be tedious & complex.
Compliance.ai significantly reduces Financial Regulatory Compliance Risk.
REGULATORY AGENCY UPDATES
See the latest regulatory changes and updates
FINANCIAL ENFORCEMENT ACTIONS
Click to see the most recent financial enforcement actions and estimate your risk
WEEKLY REGULATORY DEADLINES
The most recent financial regulatory news and upcoming deadlines at a glance
REGULATORY CHANGE COST CALCULATOR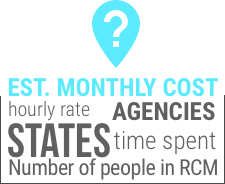 Use our tool to estimate your regulatory change cost based on: Number of Agencies, Number of States, Average Number of Review Docs, etc.