To see how a RegTech solution like Compliance.ai can help your team streamline complex compliance activities and workflows to foster collaboration, transparency and trust across all stakeholders, schedule a demo of this award-winning SaaS platform, designed to better manage regulatory change.
Schedule a Demo
How Technology Helps Compliance Professionals
The use of artificial intelligence (AI) in the regulatory change management process is key to streamlining the process, saving time and controlling expenses.
Firms spend a significant amount of their budget on third-party vendors to research and synthesize regulatory materials, manually compiled by compliance professionals and counsel. Automation can reduce that spend.
Learn more about the benefits of RegTech:
Download eBook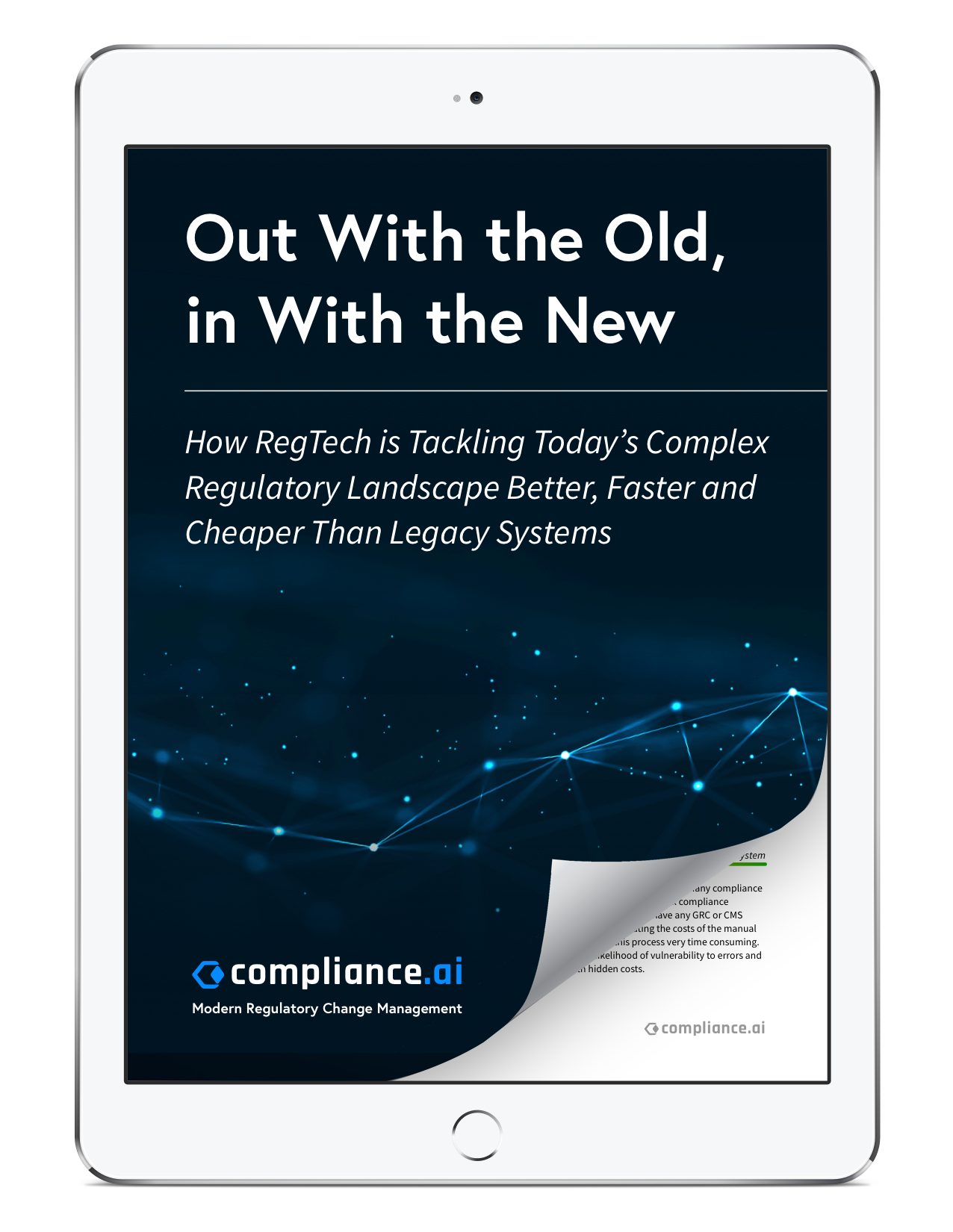 Replace disjointed, manual processes with one automated tool that allows you to manage team activities, workflows and seamlessly integrates into your existing GRC software.