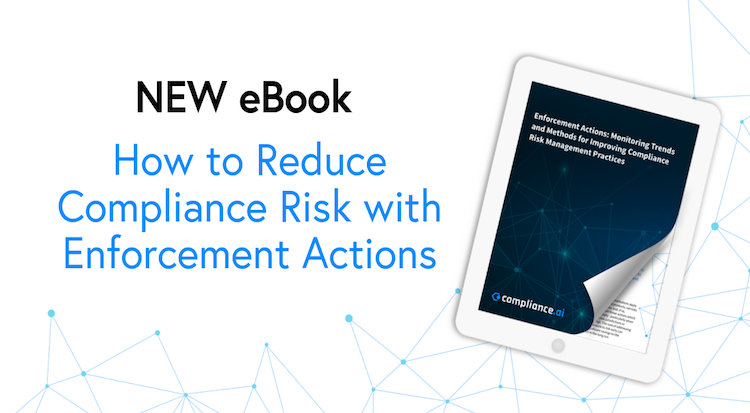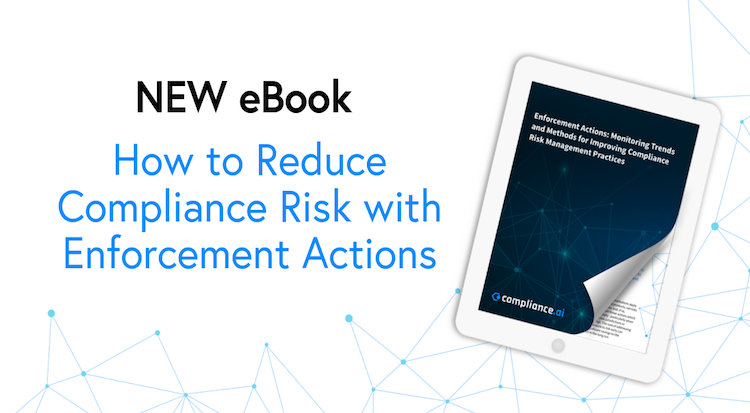 Background
Compliance.ai polled financial compliance, risk and crime professionals at mid-sized to large financial institutions to discover how organizations are tracking enforcement actions and which methods are used to manage risk.
Summary
Many financial institutions are struggling to manage compliance risk and regulatory change, as it is often difficult to prioritize time and efforts. The financial crisis put extreme pressure on the regulatory agencies to enhance supervision and regulations, resulting in new financial requirements and higher standards for risk management practices for institutions across the world.
Agencies have a number of factors to consider when developing supervisory scopes and establishing which enforcement areas require a greater focus. Compliance departments that are systematically tracking enforcement activity have the ability to identify the areas regulators are concentrating attention and which compliance issues have been most problematic across the industry or amongst peers.  Furthermore, tracking enforcement actions and trends provides additional intelligence to aid in strategic planning and risk measurement, allowing for a more effective allocation of resources for higher company-wide priorities.
Survey respondents reported using the following methods to track enforcement actions:

Survey Participants
107 Financial Compliance, Risk, and Crime Professionals
50% C-Suite or Executive Titles
Key Findings
39% Do NOT report or disseminate Enforcement Actions Intelligence
27% use manual methods to track Enforcements
Top Areas of Interest
1. AML/BSA
2. Sanctions
3. Cybersecurity
4. Lending
5. Privacy
What you'll learn
In this eBook we examine why monitoring enforcement actions should be a part of every compliance risk management program. Learn methods on how you can track, analyze and report on enforcement activity within your organization's risk and compliance team.