How Technology Helps Compliance Professionals
The use of artificial intelligence (AI) in the regulatory change management process is key to streamlining the process, saving time and controlling expenses.
Firms spend a significant amount of their budget on third-party vendors to research and synthesize regulatory materials, manually compiled by compliance professionals and counsel. Automation can reduce that spend.
Learn more about the benefits of RegTech:
Download eBook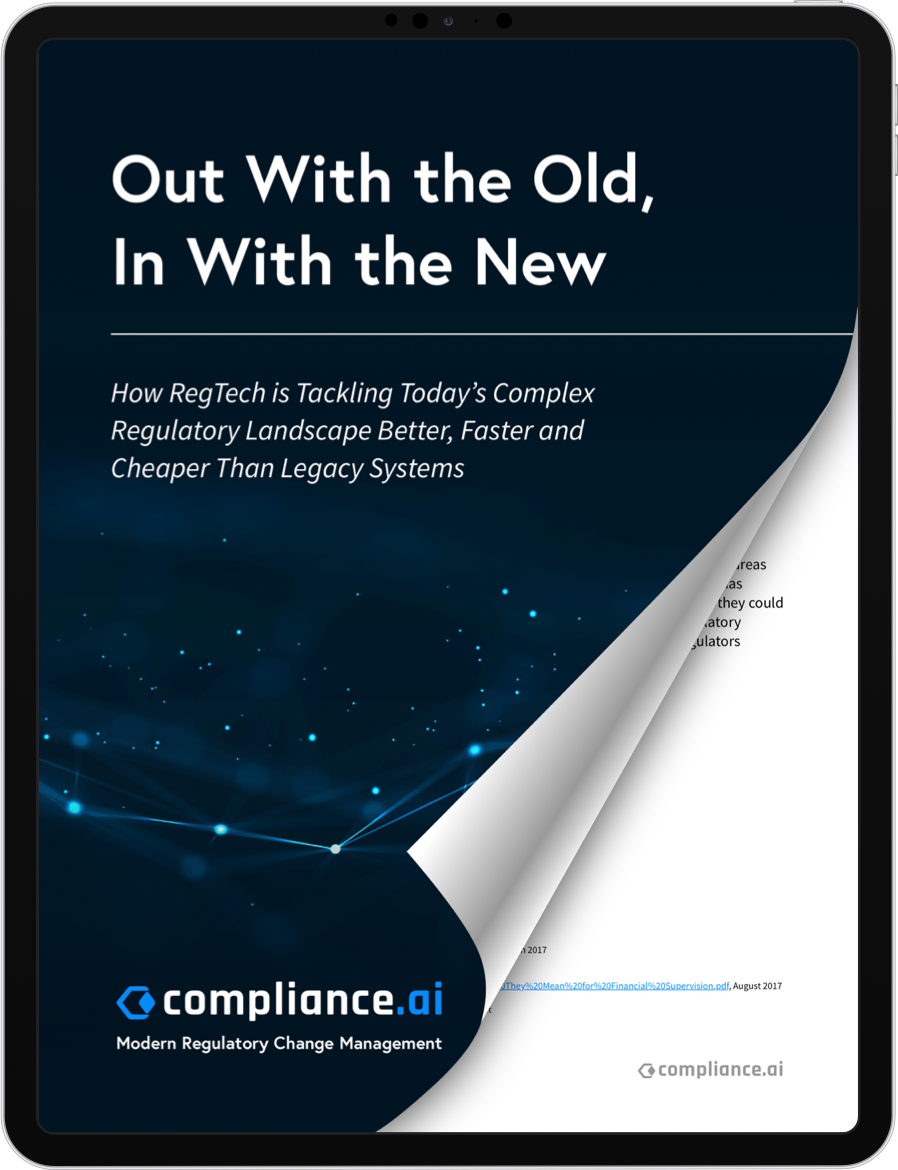 Take Action
Replace disjointed, manual processes with one automated tool that allows you to manage team activities, workflows and seamlessly integrates into your existing GRC software.