Streamline your RCM Process with Compliance.ai's Annotation Feature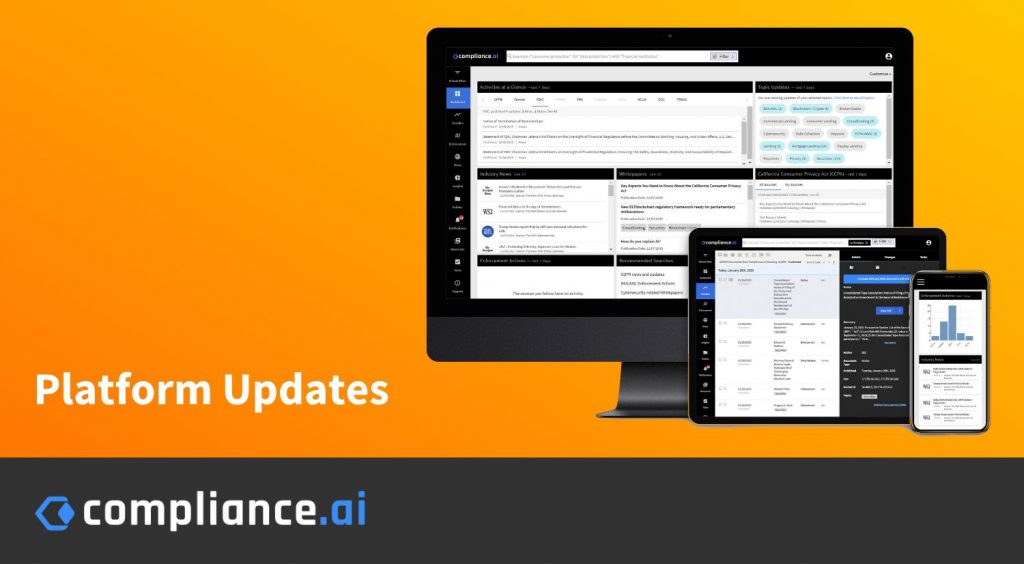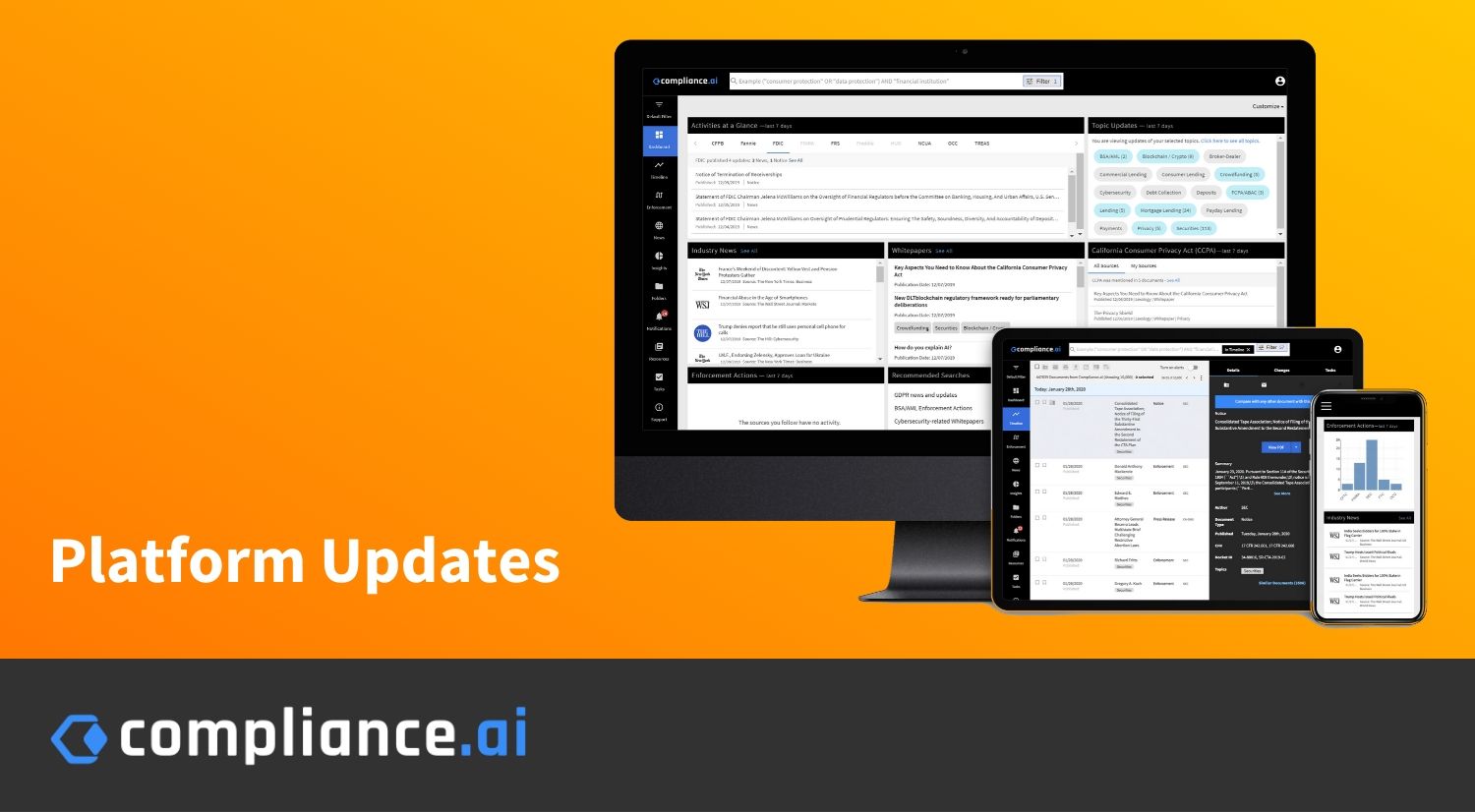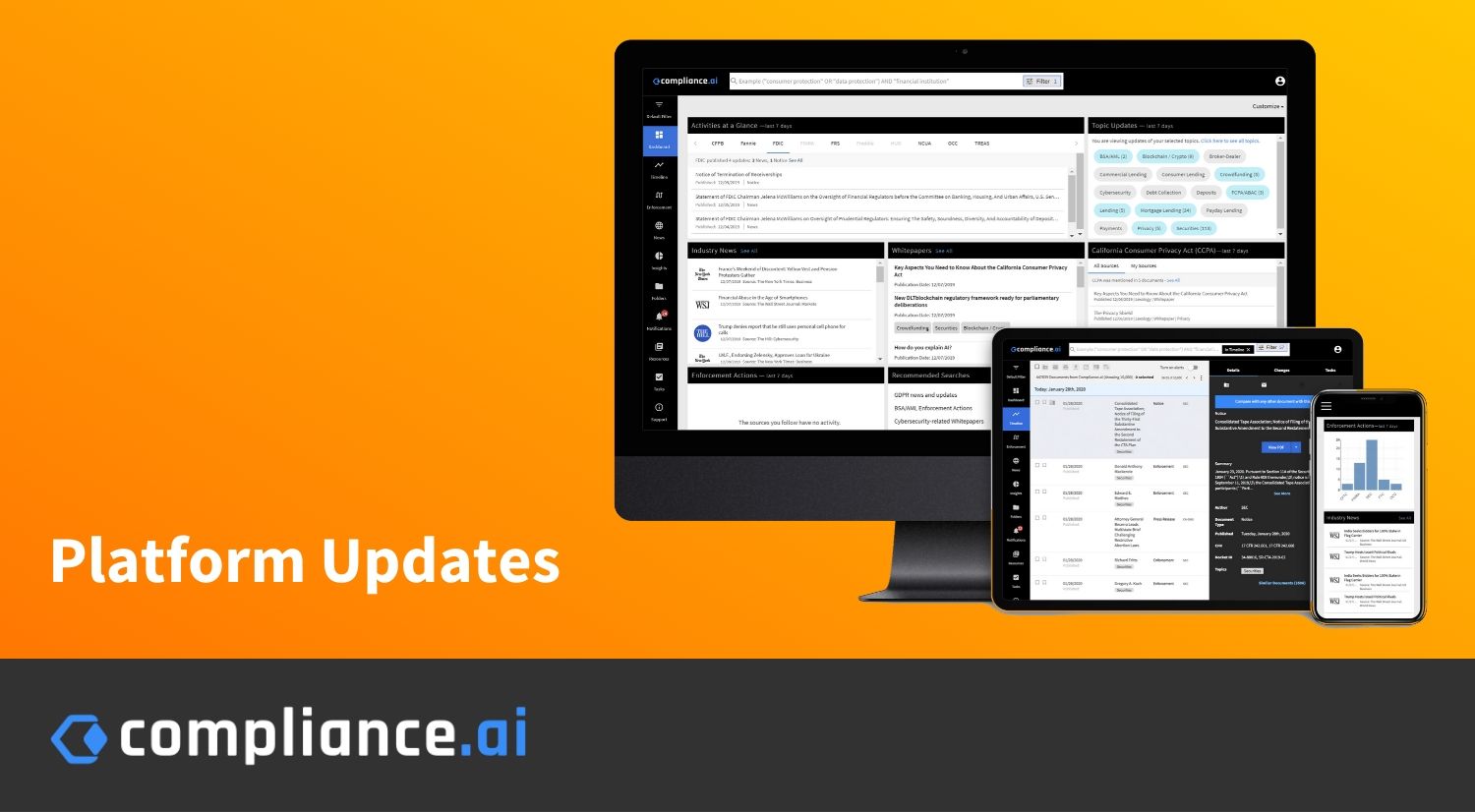 After speaking with 100s of CCOs about their Regulatory Change Management (RCM) process, we added Annotation capabilities to the Compliance.ai platform for you. This new feature will allow you to complete familiar tasks in a new way. 
As a compliance professional, you perform line-by-line analysis of regulations to provide guidance, identify risks, and assess obligations. Annotation is Compliance.ai's solution to help you capture and share this expertise across your organization. 
Using Annotations in Compliance.ai, you can:
Label documents or fragments of documents to create user-defined categorizations

Highlight specific fragments of the document to denote importance

Add comments to highlighted sentences using a rich text editor to provide guidance, clarifications on required policy updates, or risk assessments

Attach related documents to provide additional support or content
Annotations can be shared across your organization to improve awareness of critical policy changes. 
Annotations for Obligations
The Obligations feature allows you to perform these same actions on the obligatory language extracted by Compliance.ai within the document. You can also highlight, add, and annotate use-generated obligations
Annotate regulatory documents on Compliance.ai and export your annotations to CSV.  Once you export the results of your line-by-line annotations to a CSV file, you can integrate your annotations into an offline Excel-based process, if needed. This might be helpful if you need to involve other parties such as external consultants or legal professionals. 
If you are integrating Compliance.ai content via RSS or API, please note you can leverage annotations made on our platform on other systems -- any system such as a GRC or custom-built internal platform.
Please try the Annotation feature, and let us know what you think. Learn more.