How Can Banks and Agencies Partner With RegTech?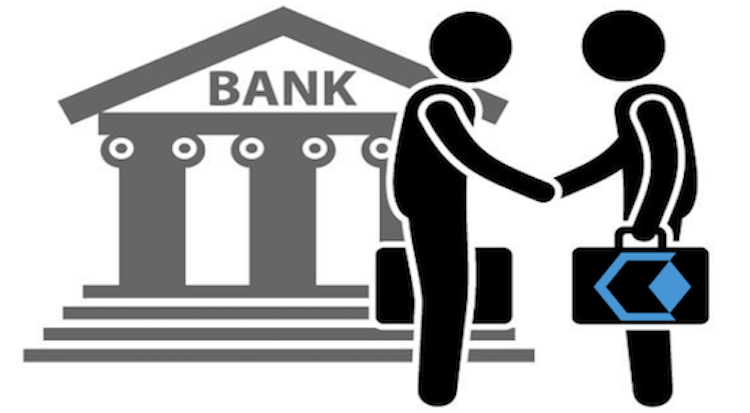 Regulatory technology, or "RegTech," is a growing field focused on the use of new technologies to improve the regulatory process.
Fostered by the increasing use of technology in financial services and other regulated industries to achieve a competitive advantage, regulatory agencies, private firms, and other institutions are now using RegTech to streamline the compliance monitoring process. As the body of financial rules and regulations grows and becomes more complex, many banking firms are partnering with RegTech organizations to reduce costs, streamline complex workflows and boost efficiency.
Many RegTech products are designed to automate complex compliance tasks, saving valuable time and money, and allowing compliance professionals to use their time more strategically. Sophisticated compliance systems can also achieve more reliable and accurate results than traditional manual monitoring and compliance processes, which are all too often subject to the failures of human error. There are several ways that banks and other financial institutions can benefit from building RegTech into their compliance and monitoring systems, and the inherent benefits of deploying this diverse and innovative field of technology are drawing more and more firms to partnerships with RegTech companies.  
RegTech Brings Financial Industry Stakeholders Together
Financial regulators around the world have embraced RegTech as a valuable new component of the FinTech revolution. Just like compliance officers in private industry, financial agencies are primarily interested in ensuring compliance without incident. After all, enforcement actions are as costly and time-consuming for regulators as they are for the respondents. As a result, regulatory agencies in the U.S. and globally, have played a major role in helping develop modern RegTech.
Regulators looking for practical solutions for monitoring compliance with financial rules and protecting consumers against potential fraud and abuse have turned to the RegTech industry for answers. This has proven effective in the United Kingdom, where the Financial Conduct Authority ran several successful initiatives aimed at integrating technology into regulatory processes. This type of collaborative approach to solving financial policy issues has brought together stakeholders across the financial industry, including regulatory agencies, RegTech firms, financial organizations, and banks.
In the U.S., one example is LabCFTC, started by the Commodities Futures Trading Commission to promote responsible FinTech/RegTech innovation and build partnerships with startups from the early stages of development. The Lab is committed to understanding and collaborating with the innovative solutions that will have an impact on policy and regulation. At the state-level, Arizona recently launched a Regulatory Sandbox Program allowing startups to validate, test, and prove new technology applications without regulatory costs and formal licensing. This offers an attractive opportunity for companies to accelerate their go-to-market strategy with clear regulatory guidelines and cooperation from policymakers.
Banks Benefit From RegTech Partnerships
Anyone who has been paying attention to the development of financial technology knows that we're in the midst of an enterprise technology-driven revolution. RegTech offers a suite of valuable use cases for banks, including:
Automation of regulatory reporting and workflow processes

Increased efficiency and security in identity verification and know your customer ("KYC") requirements

Management of big data

Regulatory risk management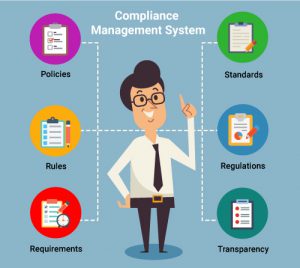 Modern banks are required to retrieve, manage and disclose regulatory compliance data to multiple sources. RegTech companies have designed systems that can search across multiple key data sources, summarizing and compiling data at speeds that exceed even the smartest human capabilities. By automating regulatory reporting and monitoring, RegTech can help banks save critical time and human resources that could be better used on more value-added work.
The compliance management process is very frequently a repetitive and complex series of tasks with tight deadlines, across a team. Most banks have traditionally relied on massive spreadsheets that need to be updated and coordinated manually every time a new regulatory document gets published that needs to be processed internally. The steps the bank takes to review such regulatory document has to be carefully recorded in the event that the bank undergoes an audit. So the spreadsheet must keep track of who, when and how in order to demonstrate that the document was properly evaluated. With the growing volume of documents published on a daily basis, this task becomes painstakingly daunting and time-consuming to manage, especially if the bank is operating in more than one jurisdiction. And of course, from the regulatory agency's perspective, standardized and automatically generated reports – such as those generated by RegTech enterprise software – are less prone to errors and are often more comprehensive.
RegTech partnerships have broader applications than just the vast identity verification requirements banks are facing with increasing KYC rules. RegTech has helped banks collect and manage customer data in a manner that is not only compliant with applicable regulations but also helpful for improving financial consumer services.
For example, the EU Payment Services Directive ("PSD2") created policies that fostered several opportunities for partnerships between RegTech providers and banks. The PSD2, which required the collection, analysis, and sharing of financial customer data in an effort to boost competitiveness in consumer financial markets, imposed massive data collection, management and disclosure requirements on European banks. Innovative banks are seeing the PSD2 and similar modern open-banking policies as an opportunity to get ahead of the older, more established institutions that face little competition for new customers by using data to create the financial services and products people really need. But to do so, they first must integrate the RegTech data management solutions that they will need to both comply with applicable regulations and get ahead of the competition.
Finally, banks can partner with RegTech firms to integrate software applications that can reduce regulatory risk by monitoring compliance in real-time and flagging important changes in rules. Errors arising from the manual monitoring and collection of new and evolving regulatory matters expose banks to billions of dollars in liability every year. An effective RegTech partnership can help a bank be proactive and take the appropriate steps to identify and mitigate regulatory risk on an ongoing basis without requiring increased headcount.
RegTech's Expanding Reach
Image Source: Kyan Insights
Tech companies have offered governance, risk, and compliance software for years now, but the sheer scope and scale of regulatory requirements in the banking sector following the 2008 financial collapse call for more sophisticated solutions that take advantage of technologies like automation, machine learning and data analysis. And while the sheer volume and complexity of financial regulations provide a clear value proposition for RegTech and bank partnership, technology solutions can be applied to modernize compliance across every highly regulated industries.
Banks spend a substantial amount of time and money on compliance – and for good reason. In the last decade alone, regulatory fines have cost the global financial industry an estimated $300 billion. Now that technological solutions are available to boost the accuracy and efficiency of compliance management systems, the banking industry is shifting in response to RegTech's expanding reach. Overall, regtech and other technology applications have made the collection and analysis of data an integrated part of day-to-day business, which is resulting in banks having a holistic view across both internal and external stakeholders
RegTech might sound new, but its adoption is growing quickly at a global scale., While estimates vary to some degree, Deloitte's RegTech Universe report suggests there are 263 RegTech providers across the world. RegTech has already proven to be addressing a major need in the financial market, and banks that are early adopters of such solutions will be better positioned to meet their compliance demands, reduce risks, save costs and greatly improve resource allocation.
Compliance.ai offers an effective, yet simple solution for compliance professionals to automatically track and monitor regulatory changes and collaborate with their teams across the daily regulatory research and compliance management process.
Compliance.ai replaces the disjointed method of manually monitoring, tracking, and exporting regulatory documents onto spreadsheets, organizing them based on upcoming key dates, assigning, and managing tasks to team members, then manually keeping track of progress, relevant notes, and risk assessment.
Test it out for yourself with the Basic Edition!
Other Resources: