What is RegTech?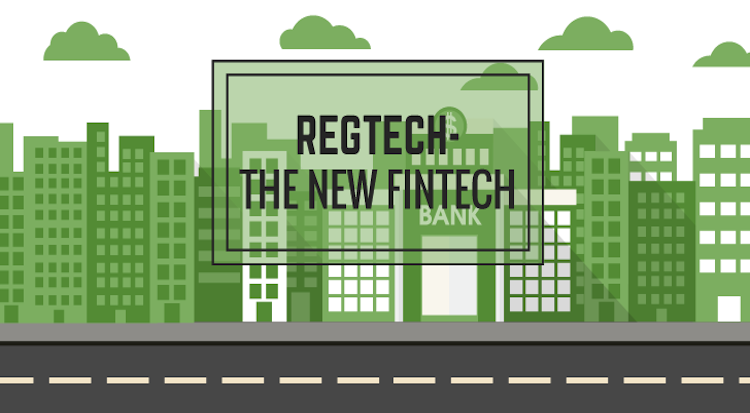 The Evolution of RegTech and the Benefits for the Financial Industry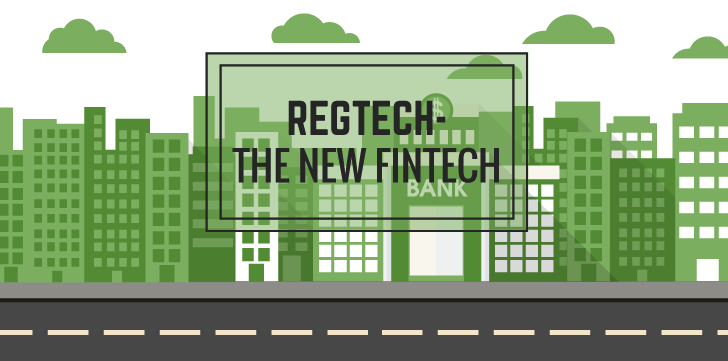 Regulatory Technology commonly referred to as "RegTech" is a subset of FinTech which uses information technology to enhance regulatory monitoring, reporting, and other compliance processes for the financial industry.  RegTech concentrates on digitizing the current manual compliance processes, but RegTech has much more to offer the financial services industry, and developers have only begun to scratch the surface of its potential.  A 2016 academic paper determined that "it has the potential to enable a close to real-time and proportionate regulatory regime that identifies and addresses risk while also facilitating far more efficient regulatory compliance" (Arner, Barberis, & Buckley, 2016).
"The global demand for RegTech is projected to reach $118.7 billion by 2020.  The current market is driven by an explosion in technology innovation and a changing regulatory landscape"(Schutzer, 2017).
The Federal Conduct Authority, FCA, of the UK was one of the first governmental bodies to promote the use of RegTech.  A report by the UK government Chief Scientific Adviser stated that "FinTech has the potential to be applied to regulation and compliance to make financial regulation and reporting more transparent, efficient and effective – creating new mechanisms for regulatory technology" (Adviser, 2015).  In response to the fast-paced financial industry, the FCA set up Project Innovate, so regulators can work alongside the financial services industry, to keep up with emerging business models entering the financial system.  It is this teamwork that will bring RegTech to the industry globally and be embraced by government agencies and regulators alike.  (Robinson, The RegTech Ecosystem: In Depth Analysis (part 3 or 3), 2016)
Improving RegTech Solutions
Government agencies and financial institutions can make simple adjustments to their current processes to take advantage of RegTech products.  In the long term, both stand to benefit from the advancements.  If regulators could work toward developing a common practice for incorporating RegTech in the policymaking process, the industry would benefit tremendously.  The complexity and time barriers should be re-evaluated to allow for the possible creation of RegTech and close the gap between regulators and financial institutions.  Open conversations about applying technology to regulation could improve the regulatory process in general if RegTech is taken into consideration during the policymaking process.
RegTech Marketplace
There are a variety of ways that the financial services industry can benefit from RegTech products.  Big data analytics are becoming a growing goldmine.  These large pools of data can be mined in a variety of ways to solve many industry problems.  For example, big data offers a potential solution to monitoring financial data for Money Laundering patterns and practices.  These analytics can not only reduce compliance costs in the monitoring process of suspicious activity but can also increase the accuracy and the likelihood of catching criminals during the early stages of the Money Laundering process.  Or with the new regulatory reporting requirements under the Home Mortgage Disclosure Act, HMDA, the potential of data mining could help to identify and prevent potential Fair Lending violations involving disparate impact.
Artificial intelligence (AI) also known as cognitive computing or machine learning offer even further advancements to RegTech.  AI can monitor activity across numerous databases in search of pattern recognition to mimic the way the human brain works.  The compliance costs of monitoring can be significantly reduced if AI can be utilized to monitor for abnormal or suspicious activity.  Pattern recognition in computers would easily identify trends and trigger red flags to alert the right compliance teams of suspicious transactions.  For example, reporting is required for all cash transactions over $10,000, and money launderers often structure their transactions to just below the threshold to avoid the reporting.  AI could identify such structuring to bring these types of transactions to attention.  
Solutions to Regulatory Change Management
The use of AI in the regulatory change management process is key to streamlining the process, saving time and controlling expenses.  This is especially the case for smaller institutions, which spend a significant amount of their budget on third-party vendors to research and synthesize regulatory materials which are manually compiled by compliance professionals and counsel.  The time an in-house compliance professional spends reading and interpreting regulations often leads to a reliance on under-staffed compliance teams.  Leaving precious little time to develop change management plans and to successfully implement changes to comply with regulatory deadlines.  Solutions offered by vendors are often expensive alternatives to analyzing regulation internally.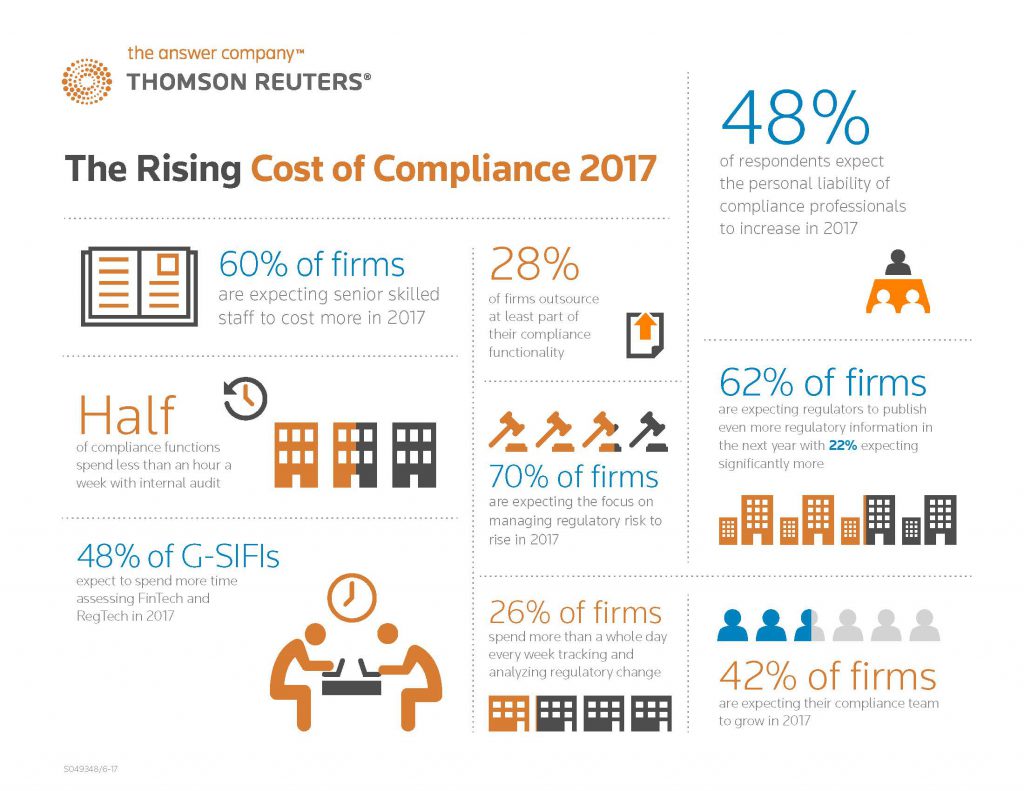 Artificial Intelligence and well-trained machine learning models can be useful and affordable tools to manage the ever-changing regulatory compliance landscape.  With automated aggregation, machine learning automates a big part of the regulatory research process and allows compliance professional to focus their time on analysis and interpretation, and on planning & implementing changes to comply with regulations and meet audit deadlines.  Automated document references provide the benefit of connecting a multitude of otherwise unconnected information in one convenient and searchable location.  Machine learning technology can help classify the array of documents into easily searchable topics and subtopics allowing compliance professionals to access all information about a specific regulation without having to conduct searches in multiple locations and compiling research results manually and repeatedly.  In sharing RegTech with peers, insight can be gained in determining where peers are focusing efforts.  
Compliance.ai provides a solution to navigating the fast-paced compliance landscape.  The SMART platform offers compliance professionals a fast and simple way to search, monitor, access, research and track regulatory content.  This tool can assist compliance professionals with streamlined search, news topics and industry insights.