RegTech Platform from Compliance.ai Now Offers Payments Content and Expertise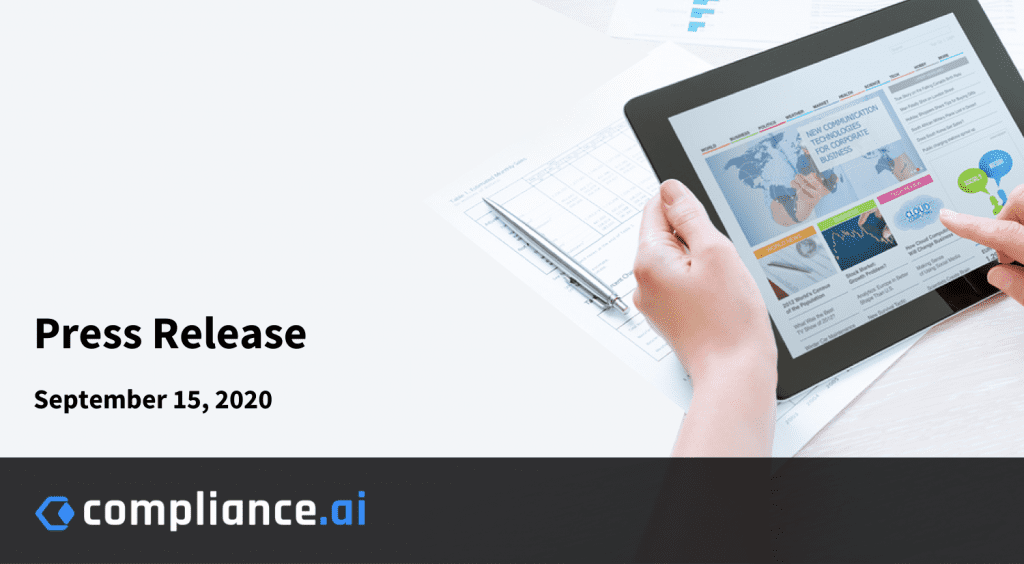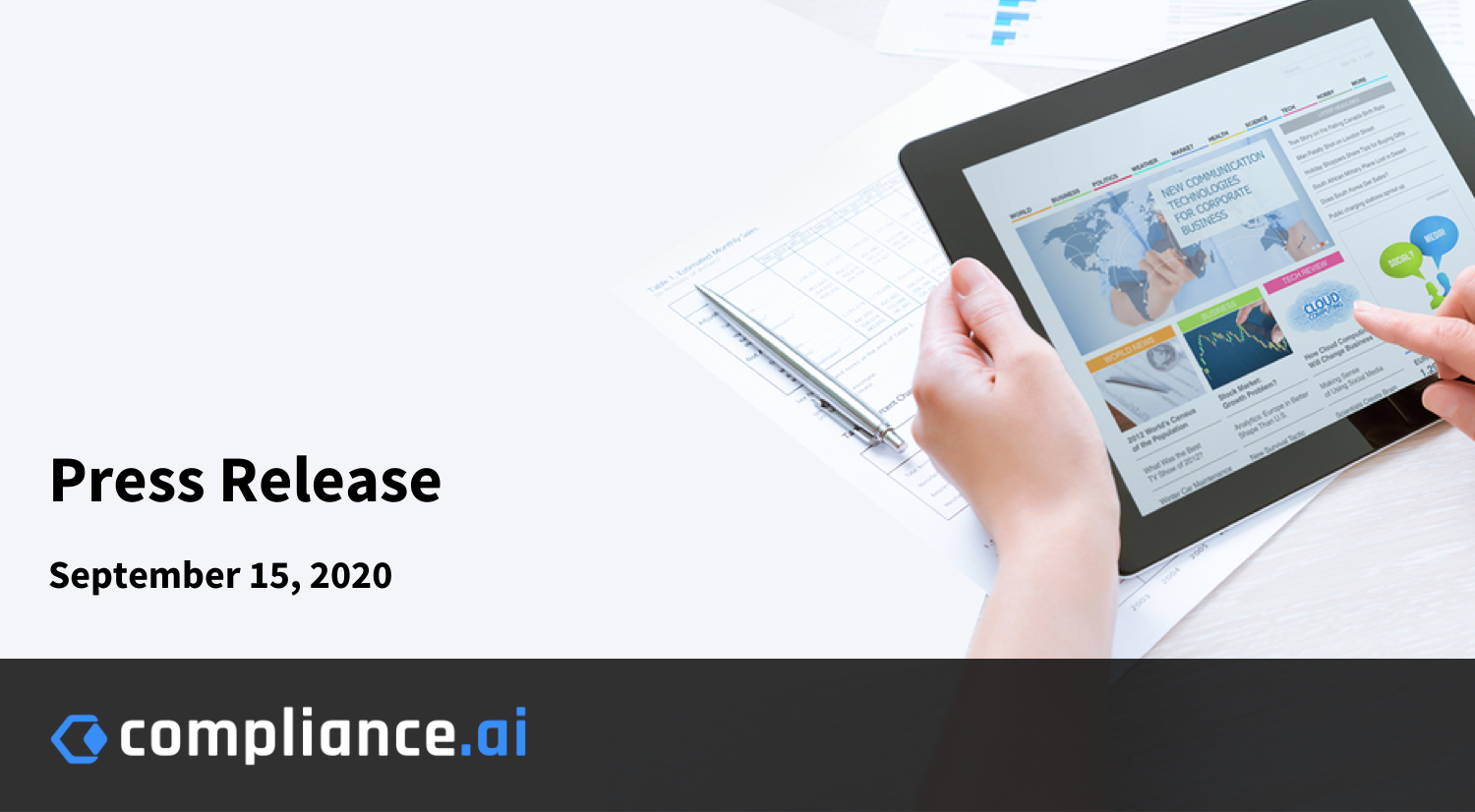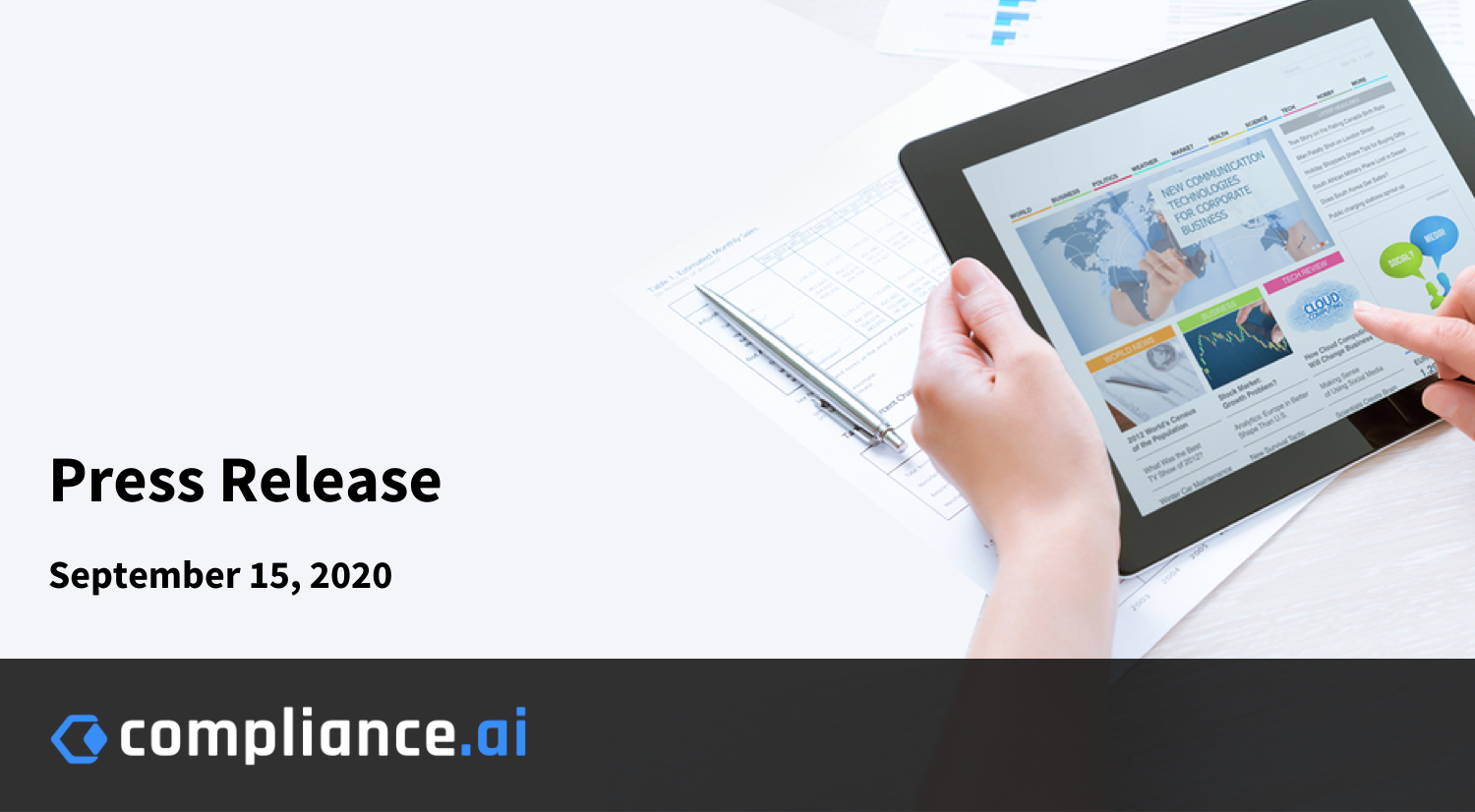 WesPay Content Addition Helps Payments Compliance Professionals Better
Manage the Regulatory Change Management Process
SAN FRANCISCO, CA - September 15, 2020 - Today Compliance.ai announced the addition of WesPay content on its platform, and the addition of WesPay as an available resource on the Expert Connection Network. These new offerings will help compliance professionals using Compliance.ai keep up with banking and financial regulations.
Compliance.ai is a RegTech platform that automates the tedious, manual, and complex steps within the regulatory change management process. Users are better able to manage and respond to the volume and velocity of banking and financial regulations, including critical information related to changes in payments.
WesPay is a payments association dedicated to building and sharing knowledge to guide its members through the payments process. The content now provided on the Compliance.ai platform includes WesPay's library of reference guides, Automated Clearing House (ACH) and Remote Deposit Capture (RDC) sample policies, toolkits, workbooks, and ACH audit guides.
WesPay is also the newest member of the Compliance.ai Expert Connection Network. Members of the network are referenced within Compliance.ai as subject matter experts for specific types of regulatory documents.
"WesPay is committed to being the trusted source for developing and maintaining a payments risk governance framework," said Kim Bickford, SVP of Industry Relations at WesPay. "The addition of our content on their platform ensures that Compliance.ai users can access our content to help compliance teams manage the regulatory change management process around payments with greater confidence."
"As part of our Premier Associate Membership with WesPay, we are thrilled to make their comprehensive Payments expertise available on our platform — as part of our premium content program, as well as a member of our Expert Connection Network," said Kayvan Alikhani, CEO and Co-founder of Compliance.ai.
Compliance.ai's Premium Content allows users to access relevant and expert content, which is shown contextually within the regulation changes and allows compliance professionals to manage and maintain all resources within the Compliance.ai app. Premium Content includes legal interpretations of regulations, publications from law firms, compliance manuals, guidance from content publishers and organizations such as WesPay.
Compliance.ai is participating in the virtual WesPay Payment Symposium on September 16 - 18, 2020. Compliance.ai will be available at a virtual booth, and Kayvan Alikhani will present at one of the Rules and Compliance sessions. For more information, please visit the event website.
To learn more, please visit: www.compliance.ai.