New Features Now on Compliance.ai: May 2020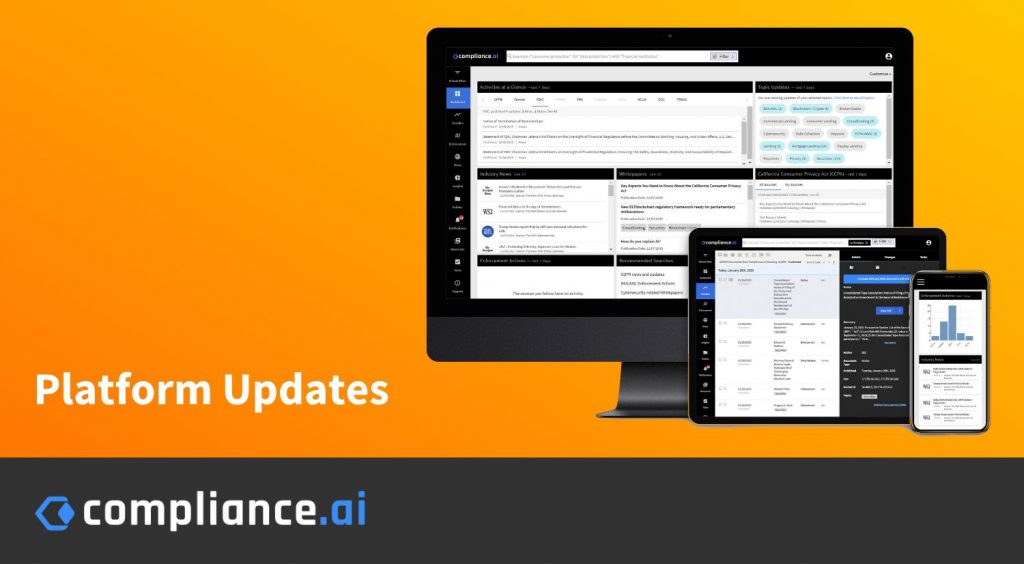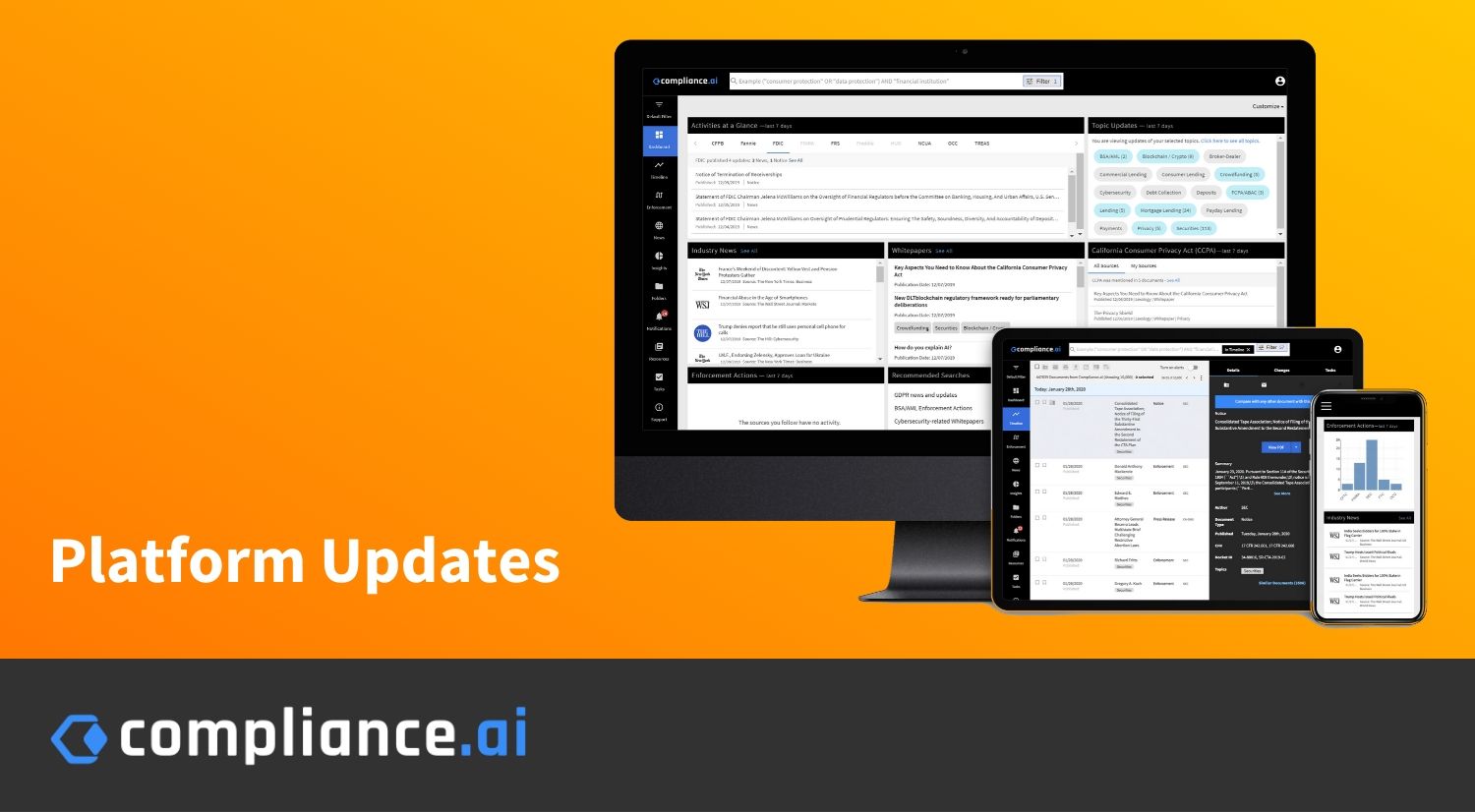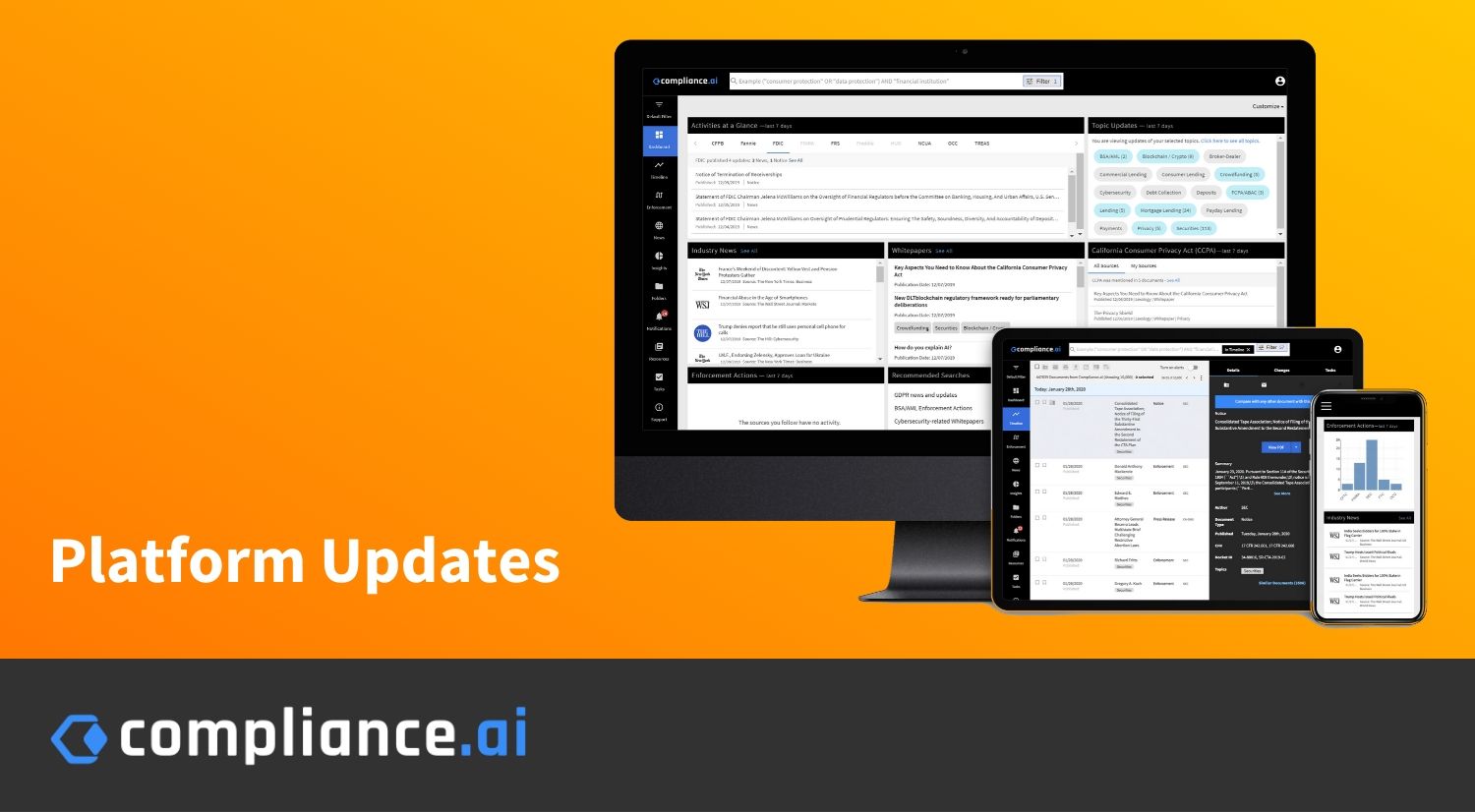 Compliance.ai continuously introduces new content to ensure you can access critical regulatory and compliance documents for your business and delivers new capabilities to help you focus on what's most important.
I'm Ruth McKenzie, senior product manager at Compliance.ai, and I'm excited to share some of the features and content we've added to our platform this month:
Advanced Search Builder
Our basic search filter offers a great way to quickly find specific documents on the platform, and now the Advanced Search Builder helps you reduce the noise even further by incorporating advanced query capabilities without learning the syntax. Our simple, drag-and-drop Advanced Search Builder guides you through the process of creating error-free searches incorporating multiple AND, OR, and NOT filters to find only the documents you need.
CFR Versioning
Check Changes and use our diff'ing feature to see whether the CFRs critical to your business have changed by year. CFRs are now available for all Titles for 2019, 2018 and 2017. We will continue to expand to cover the most recent 5-year period over the next couple of weeks.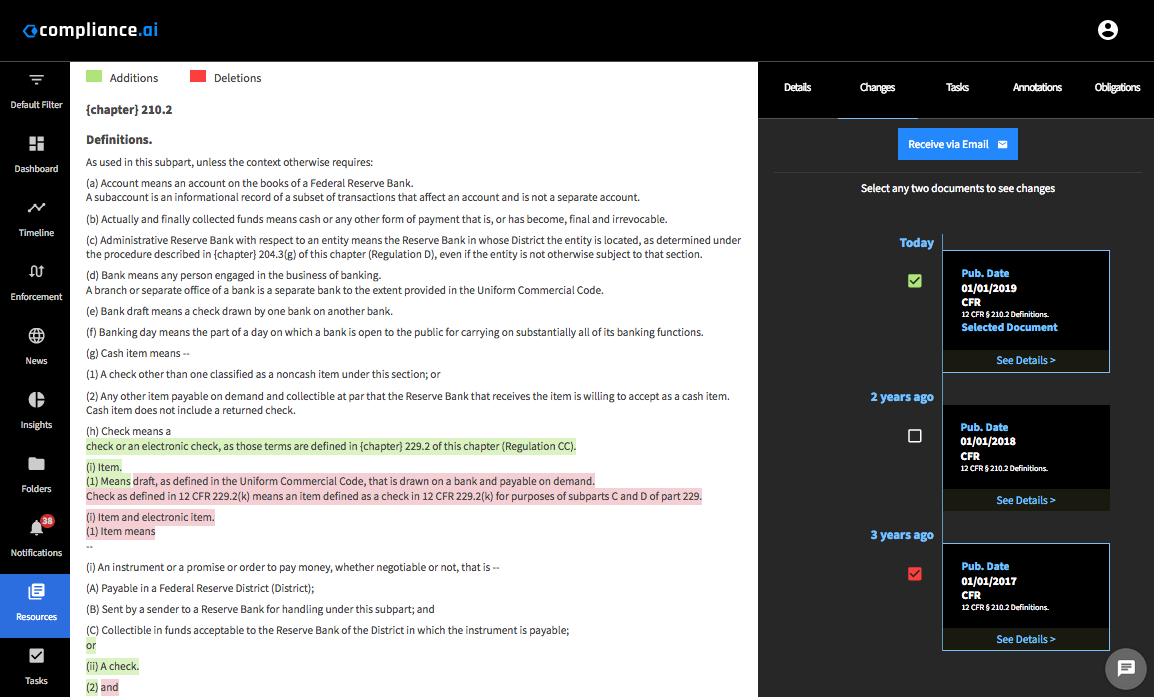 Certified Task Audit Report
Prepare for audits using the new certified view of the Task Audit Report. Now you can download a digitally signed version of the Task Audit Report that provides you with proof of who completed workflow steps on all documents with assigned tasks and when those tasks were completed. The report also includes an analysis to help you assess and manage task assignments.
Customizable Dashboard Widgets
Edit and copy the Approaching Deadlines widget to create a personalized view of the Dashboard designed to meet your needs. 
RSS for Notifications (Team Edition)
Access Compliance.ai documents where, when and how you want. All Team Edition users now have access to alert-specific RSS URLs, which will enable you to access Compliance.ai documents and metadata within popular RSS readers and in many other systems that have RSS support.
New Content
We continue to add documents from new international jurisdictions, including The Cayman Islands, Ireland, Malaysia, and the Isle of Man, so you can stay on top of critical regulatory developments wherever you do business.
I hope you enjoyed this update from the product and content teams.
If you're a current user, please contact support with any questions or see our product guides under Support for more information.
If you're not yet using Compliance.ai, please feel free to schedule a demo with one of our specialists to see how RegTech can transform the way you work.
Ruth McKenzie
Sr. Product Manager