New Features Now on Compliance.ai: April 2020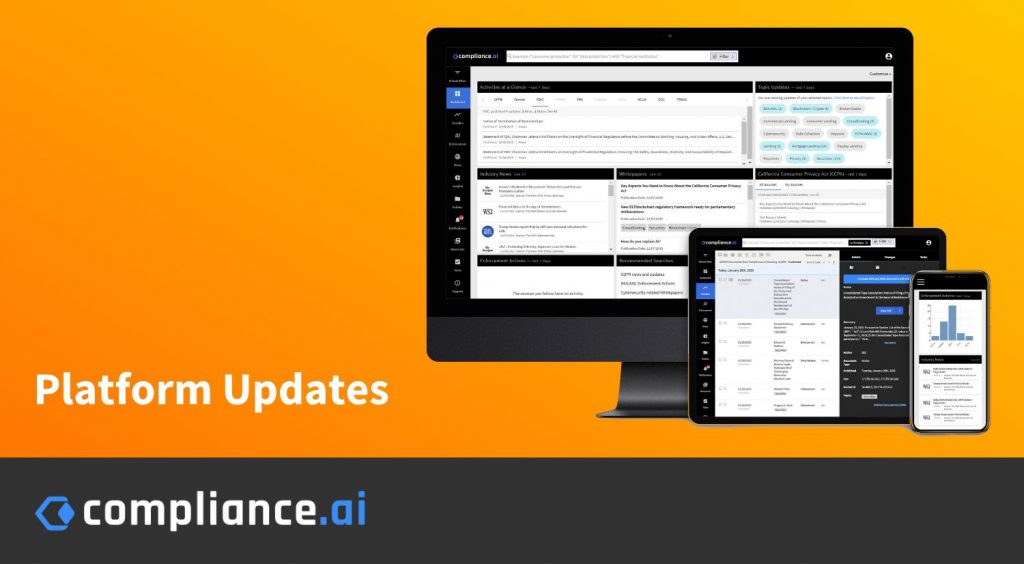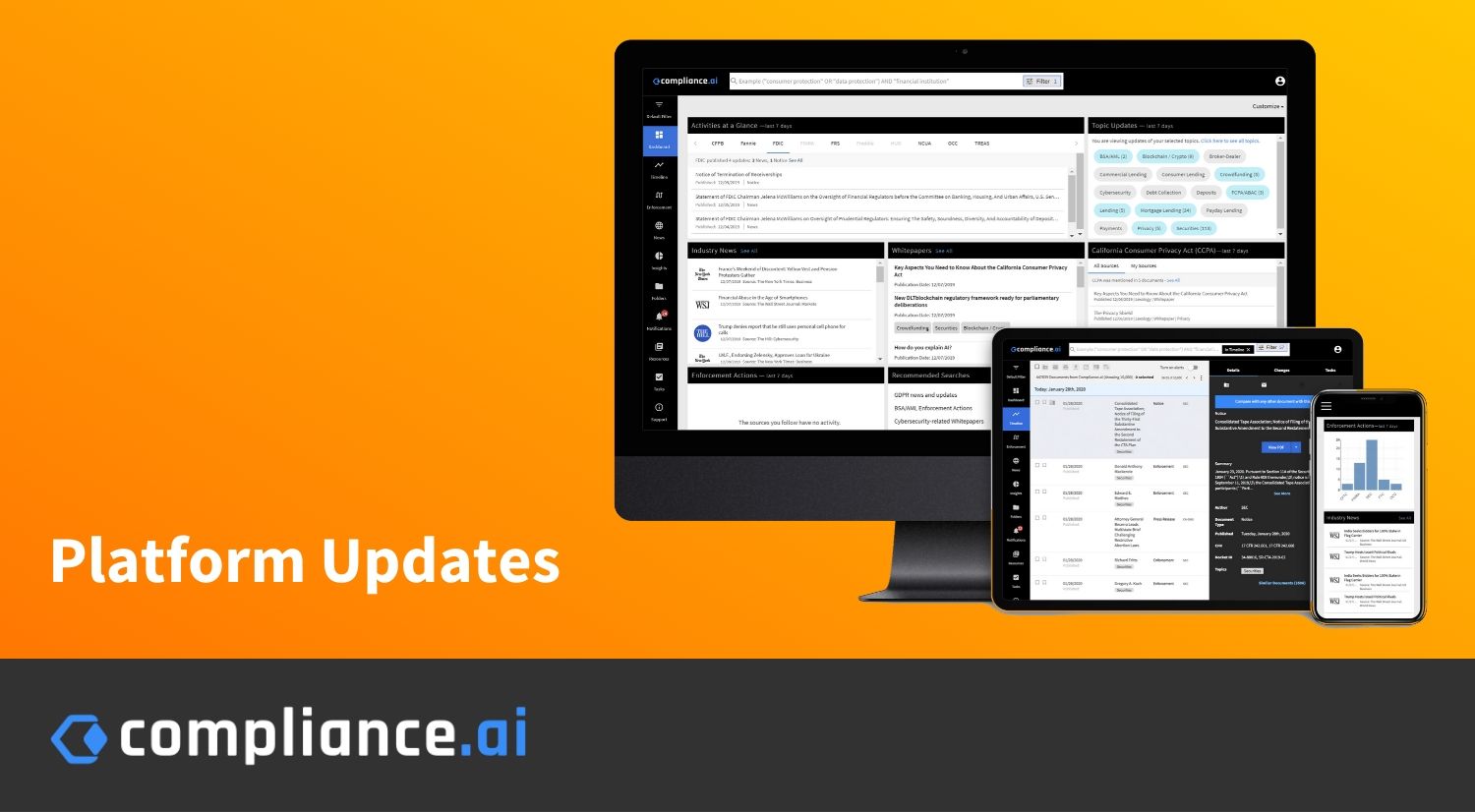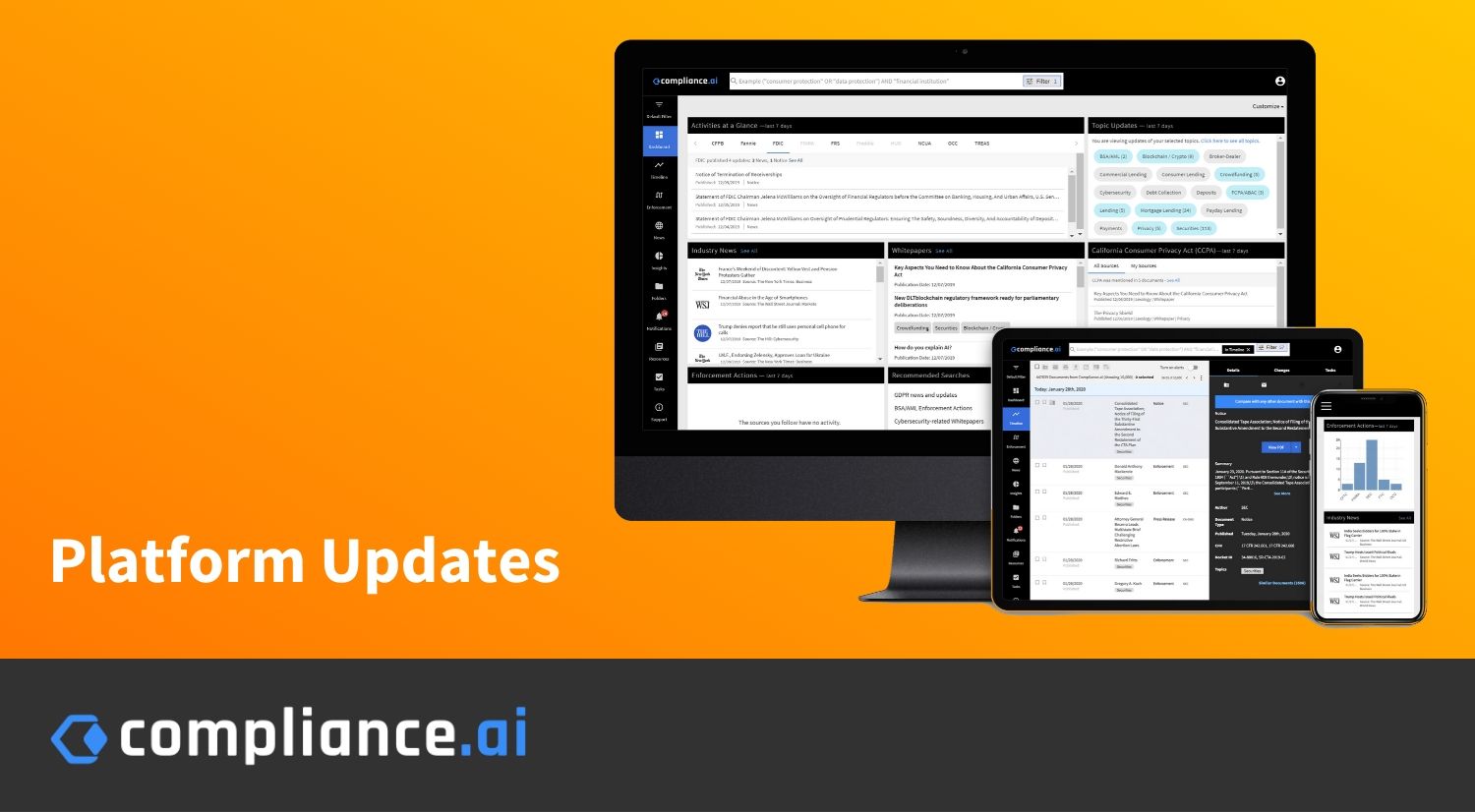 Compliance.ai offers a modern solution for legal and compliance professionals who strive to stay ahead of the avalanche of new and changing regulations. We listen to hundreds of Chief Compliance and Risk Officers and created a platform that automates much of their team's process, simplifying regulatory change management.
I'm Ruth McKenzie, senior product manager at Compliance.ai, and I'm excited to share some of the features and content we've added to our platform. 
Here are the features we launched just this month: 
Annotation 
Users can now highlight text in documents and add labels, notes, and/or attachments. Documents can be shared with team members. 
Obligations 
The extraction of obligations from regulations is already automated on Compliance.ai. And, now users can highlight text and generate any obligations deemed important to their firm. User- and system-generated obligations can be annotated and marked relevant, and users can add labels, attachments, or notes or flow them into a predefined, automated workflow.
Advanced Search
With Basic search, users edit filters and add keywords to the search box. With the new Advanced Search, users can add filters using Basic Search functionality, and finetune using more advanced syntax. For example, A user can select all U.S. agencies important to them in their Default filter, then edit the search to exclude documents with "Self-Regulatory Organization" in the title. 
COVID-19 Dashboard Widget
This widget offers filtered Mainstream News and Agency documents related to the virus. Users can choose to view all pertinent documents within Compliance.ai or focus on news published by agencies and mainstream news sources specified within their Default Filters.
Dashboard News Widget
This widget now includes separate tabs for All News, Agency News, and Mainstream News. 
---
I hope you enjoyed this update from the product team.
If you're a current user, please contact support with any questions or see our product guides under Support for more information.
If you're not yet using Compliance.ai, please feel free to schedule a demo with one of our specialists to see how RegTech can transform the way you work.
Ruth McKenzie
Sr. Product Manager