Navigating Regulatory Change Emerging from a Pandemic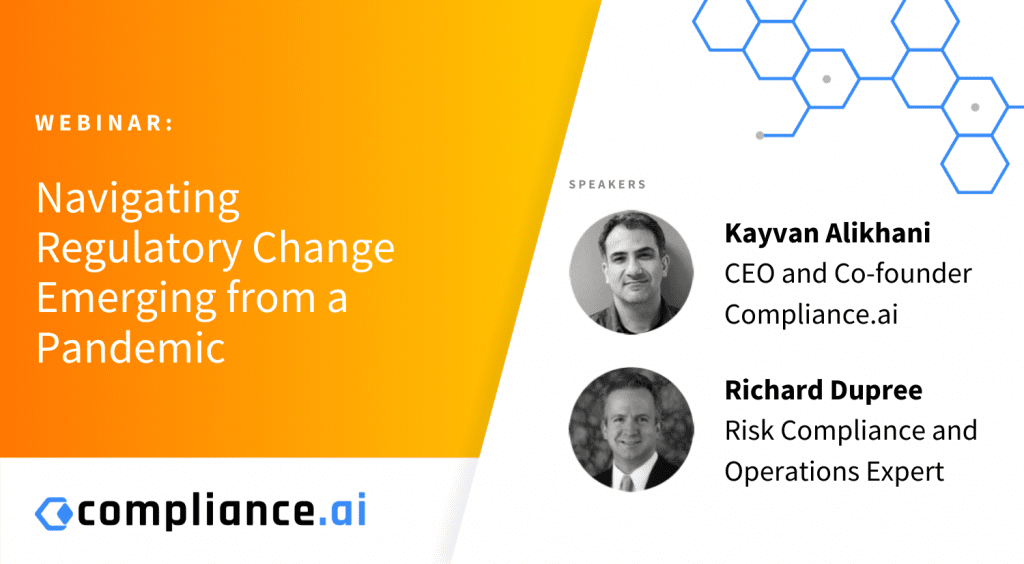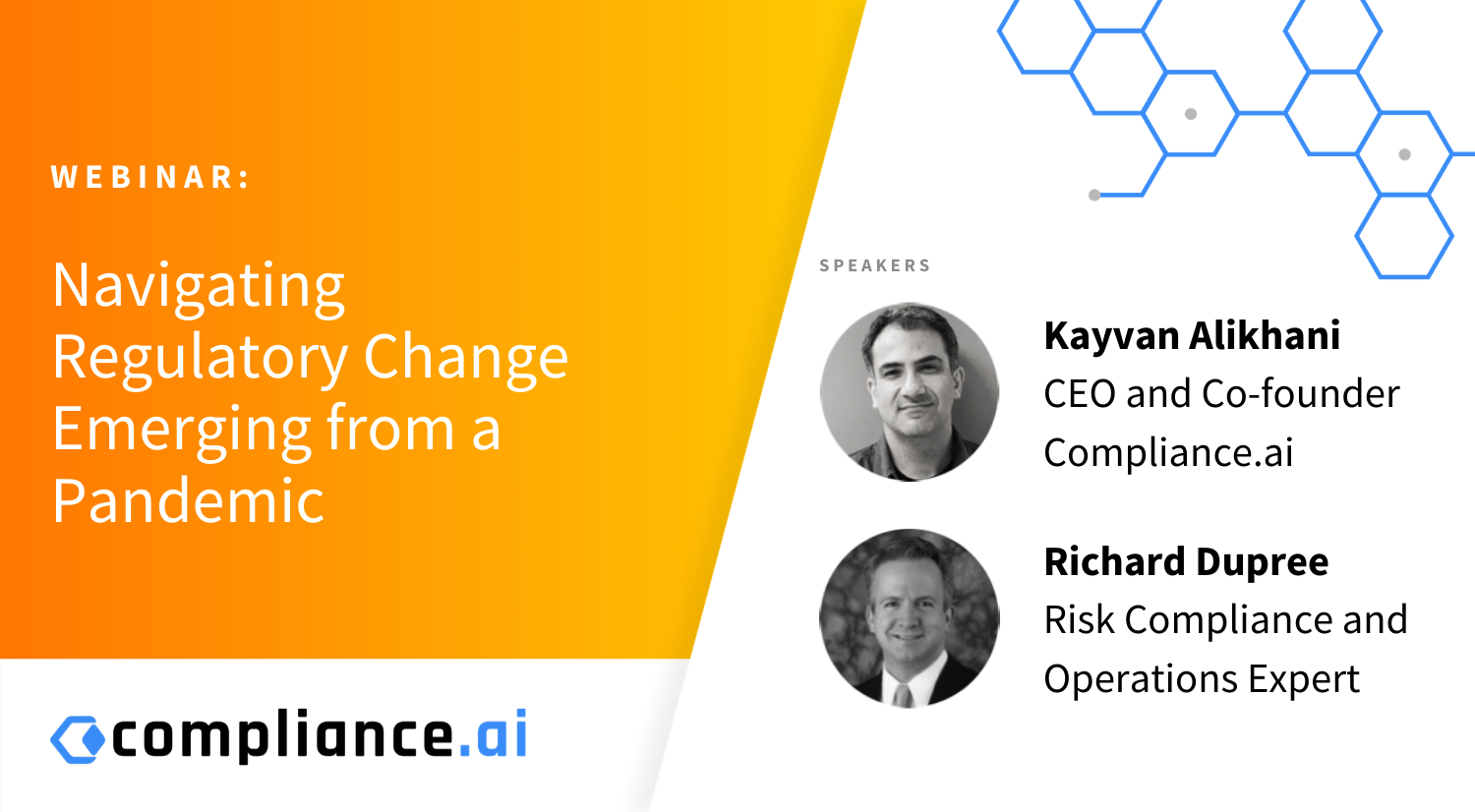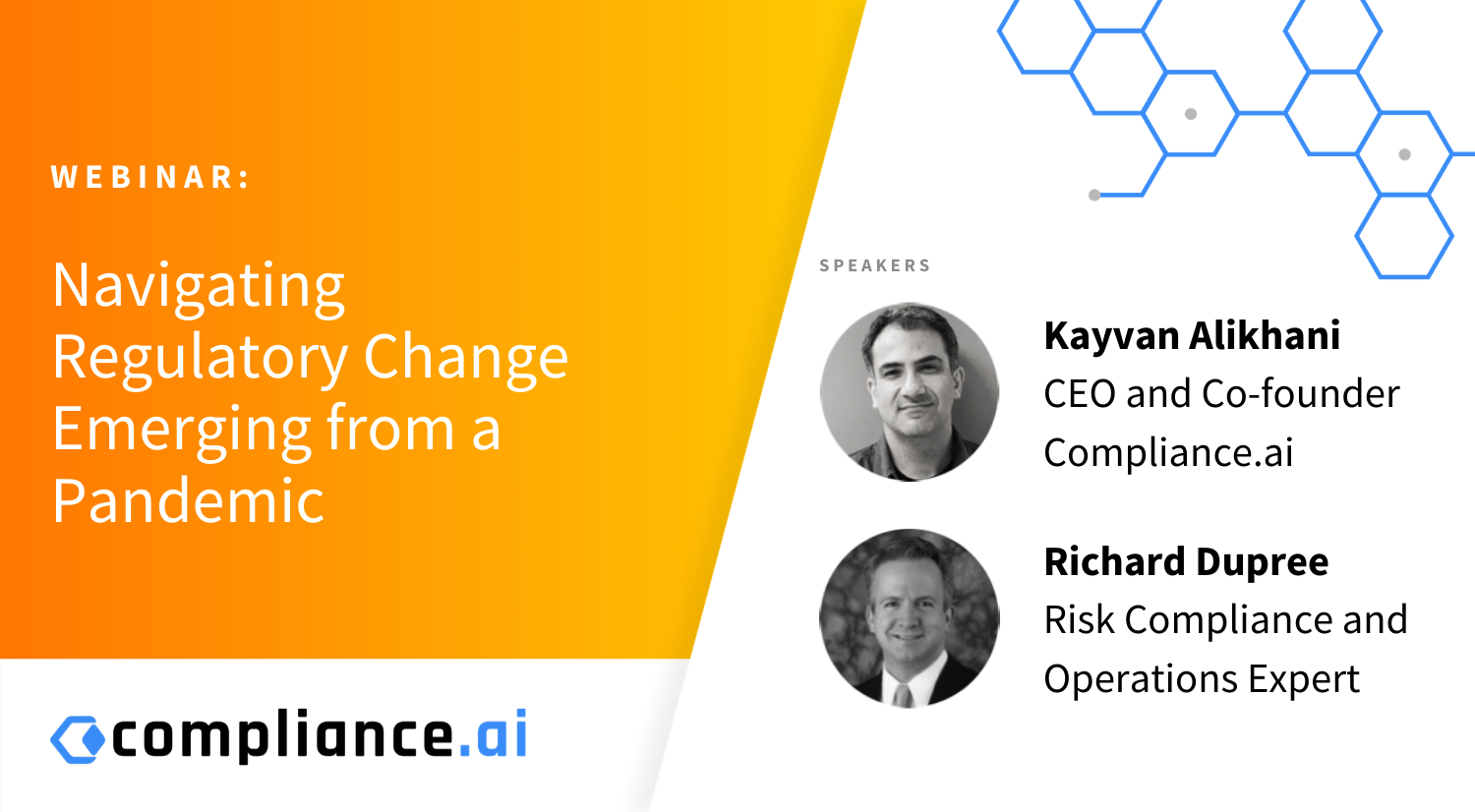 The novel coronavirus has disrupted everyday life in countless ways, from social distancing to school and business closures. Yet one change that has been overlooked as we navigate this pandemic has been a torrent of new regulatory mandates. In this webinar, experts Kayvan Alikhani, co-founder and CEO of Compliance.ai and Rick Dupree, Risk and Compliance expert discussed:
How banks can proactively navigate and advise around regulatory changes as we emerge from the "stay at home" period.

How to minimize the negative effects it will have on the industry as we move forward in 2020.

Why the COVID-19 crisis will drive compliance modernization.
Watch this webinar now!