How to Stretch Your Compliance Budget in a Slowing Economy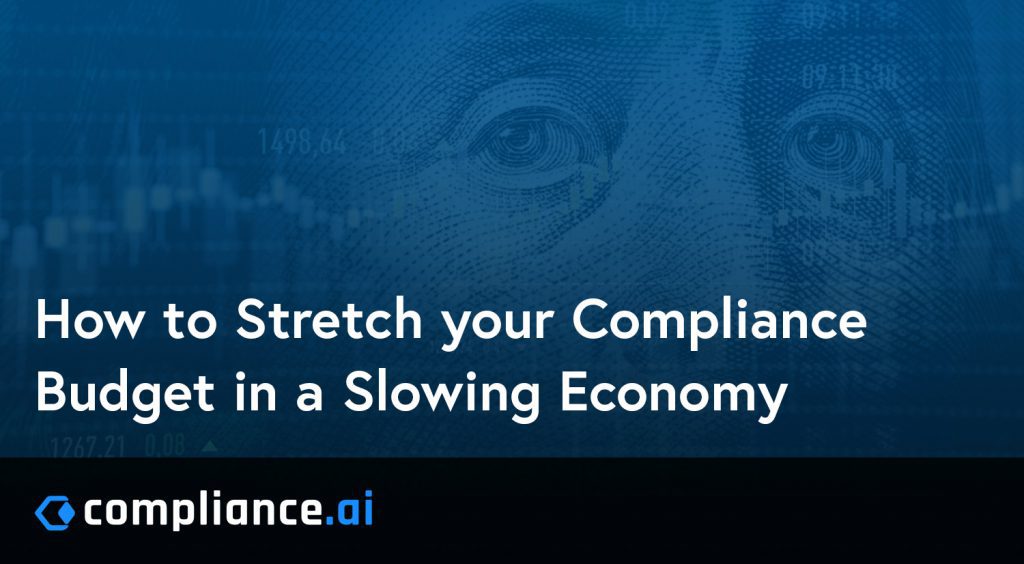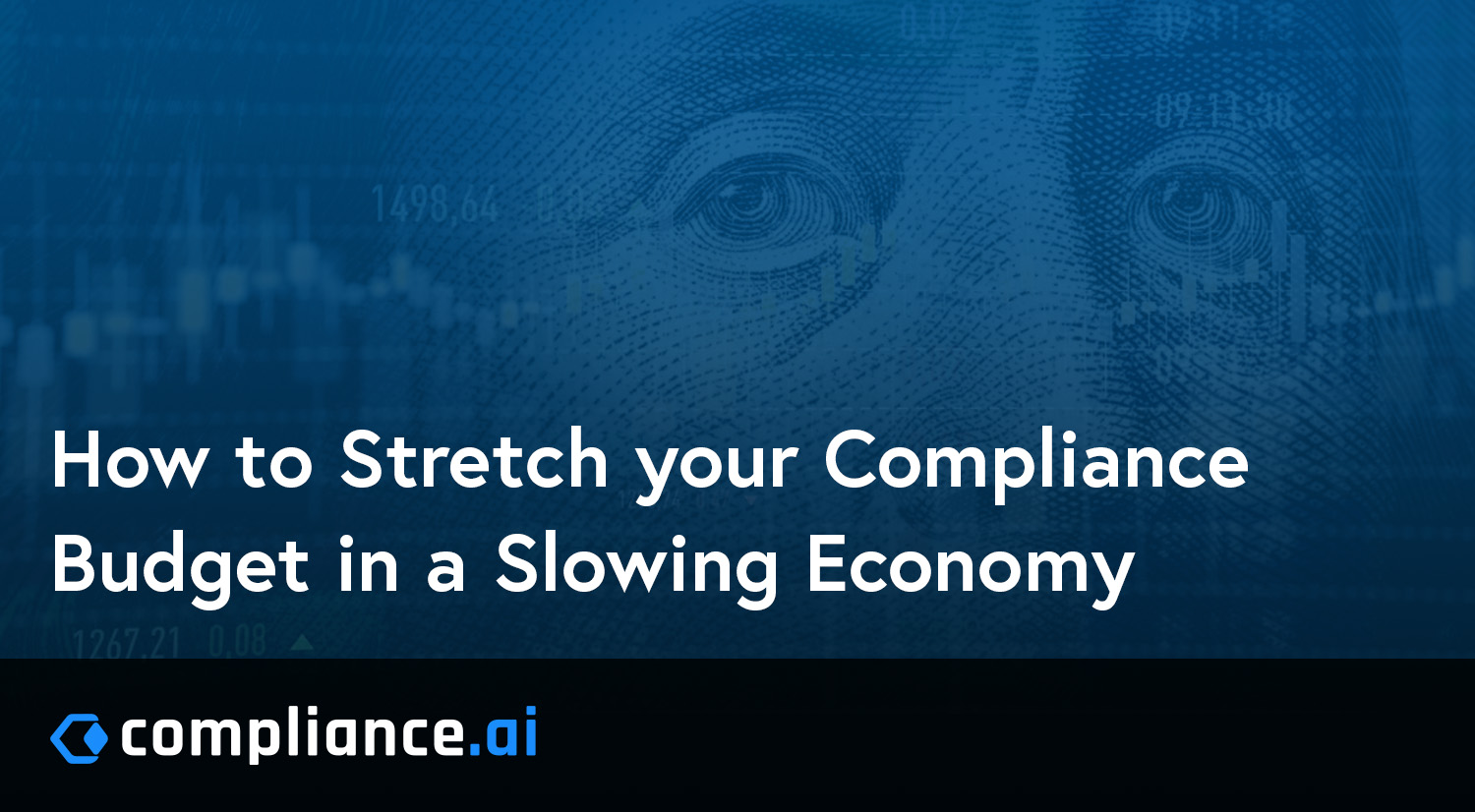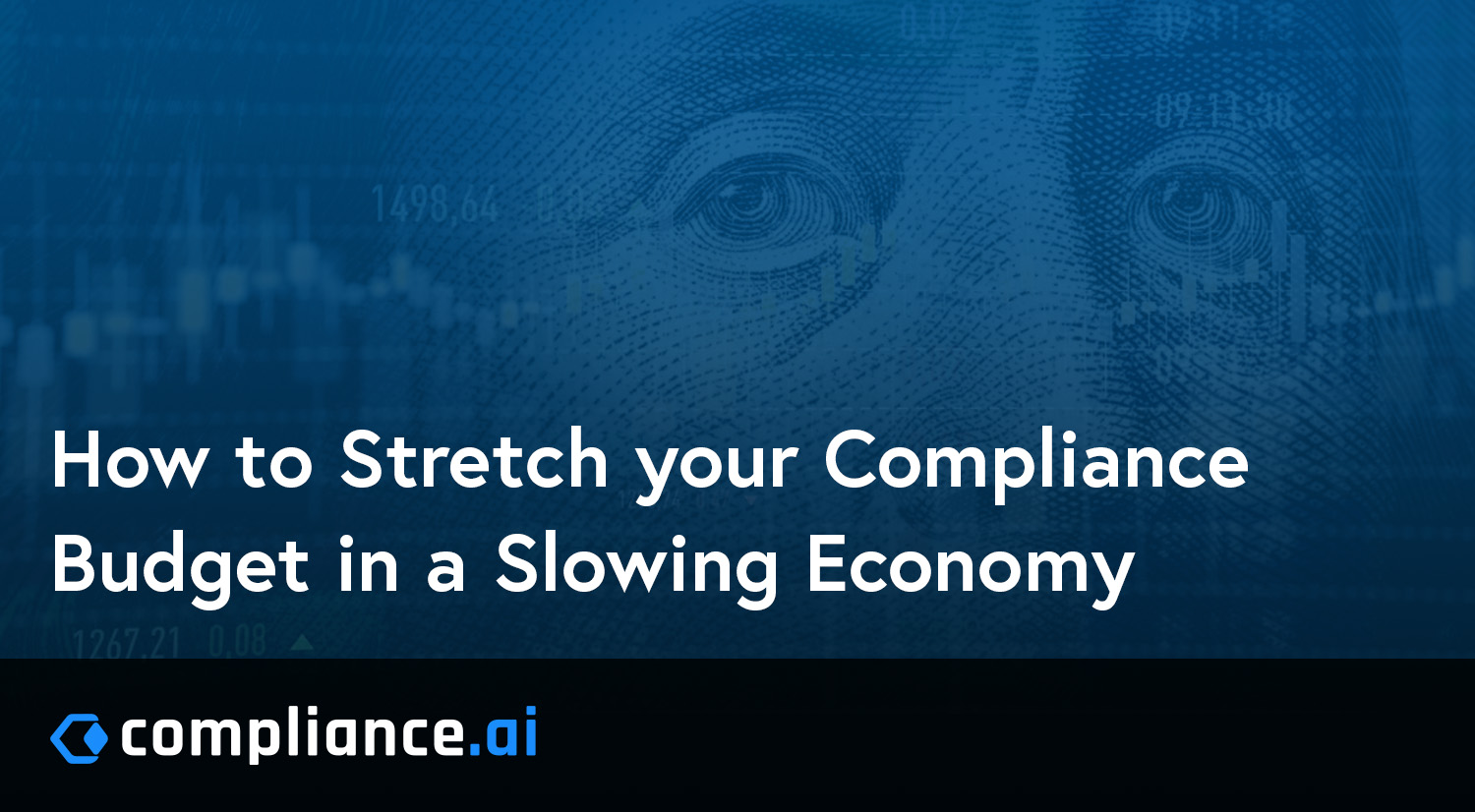 The carnage from the stock market in early March, due primarily to the ongoing coronavirus issue and plummeting prices, is accelerating angst over a slowing U.S. economy.
Facts and figures are hard to come by in a global health and financial crisis, but the U.S. economy does seem stable. Data from the Atlanta Federal Reserve's GDP index shows the nation's gross domestic product looking strong (at 3.1%) as of March 6, 2020. 
But that was before the oil crisis roiled global financial markets on March 9, and at the front-end of a potential Coronavirus pandemic inching across the U.S. during the same timeframe.
Thus, it's entirely reasonable for companies to cut back on spending for the short-term – at least until the pandemic threat subsides and the oil prices stabilize. That scenario could force compliance and regulatory decision-makers to do more with less going forward.
Getting Along By Spending Less
Currently, industry data shows that U.S. companies spend $10,000, on average, on regulatory costs per employee. The average compliance cost per company on an annual basis stands at $5.47 million, with the financial industry topping that "annual costs" list, at $30.9 million.
Budgets aren't reflecting those numbers.
According to a recent study by the saw firm Hogan Lovells, just 41% of survey takers said key compliance initiatives like anti-corruption are seeing budget increases in 2020. The same study notes that when the exact same question was asked in 2016, 88% of respondents said more budget money was on the way.
Additionally, only 42% of respondents said their compliance team "had grown" over the past three years, compared to 89% of compliance managers who said the same thing in 2016.
Saving Money – But Staying Efficient – With a Limited Compliance Budget
At a time when compliance budgets are restricting, and where CFOs are tossing nickels around like manhole covers, how can compliance managers make do with less funding going forward?
In a financial pinch, these tips and strategies can go a long way with a short budget, if applied correctly.
Appoint a C-level company officer to the director of compliance post.  According to a white paper on compliance cost controls by Globalscape, having a C-level compliance decision-maker on hand can save a company $1.25 million annually in compliance costs.
Consolidate data management. The same study noted that a single centralized data governance program saved businesses surveyed by Globalscape $3.01 million, on average. Additionally, a well-managed corporate data security training program saved companies $2.54 million, on average.
Better track regulatory changes. Installing regulatory monitoring to help companies stay ahead of regulatory mandates would save saved companies, on average, just over $1.03 million. Additionally, companies that program certifications saved another $820,000 annually.
Inject technology into your compliance operation. Companies faced with compliance challenges – and that number rises on a constant basis – should kick some tires on technology automation. 
RegTech platforms can alleviate burdensome areas like research and workflow management, while significantly improving budgetary outflows from the compliance area and making compliance processes more fast and efficient. 
Cost-Cutting a Big Risk
Remember, the cost of not investing smartly in compliance is significantly higher than the savings accrued by any compliance cost-cutting initiative. 
The Globalscape study noted that "non-compliance costs businesses on average $4,005,116 in revenue losses" and that "non-compliance costs more than twice the cost of maintaining compliance."
For those reasons alone, slashing away at the company compliance budget can generate more risk than a CEO might want to absorb. 
If that's the case, however, turn to the tips above and make do with less in your compliance spending process, and run a crisp and confident compliance shop going forward.