CRA Modernization Webinar with ProBank Austin and findCRA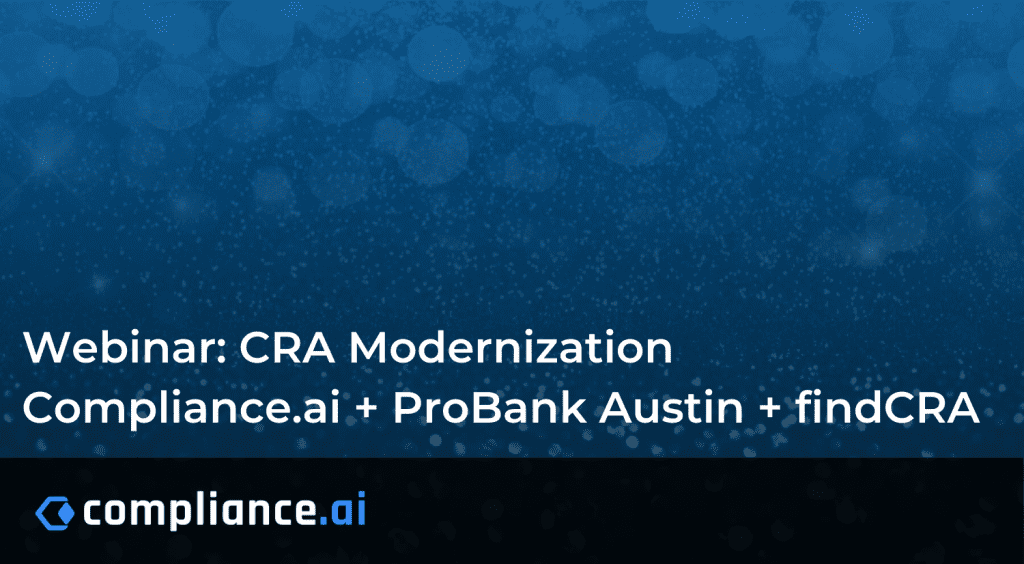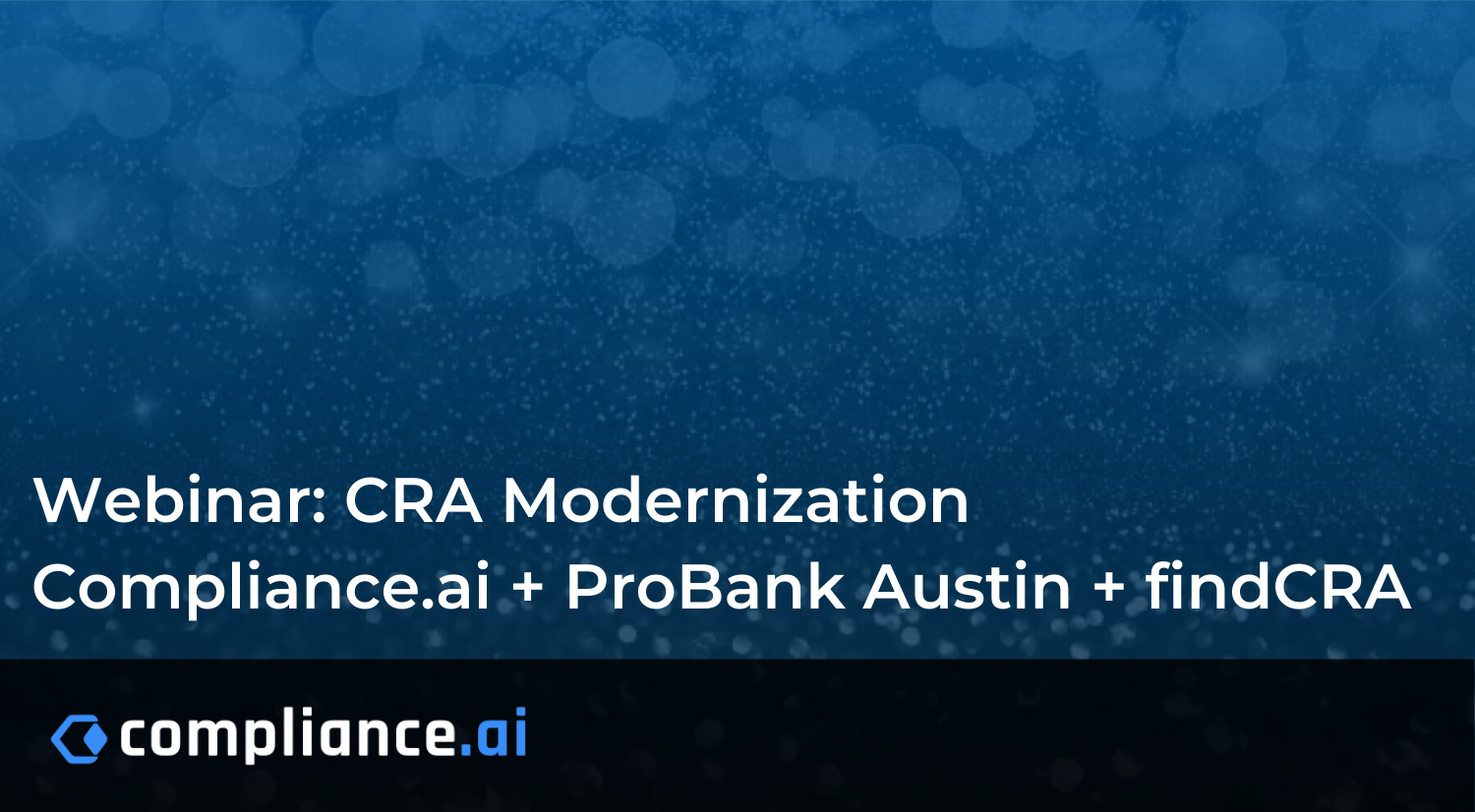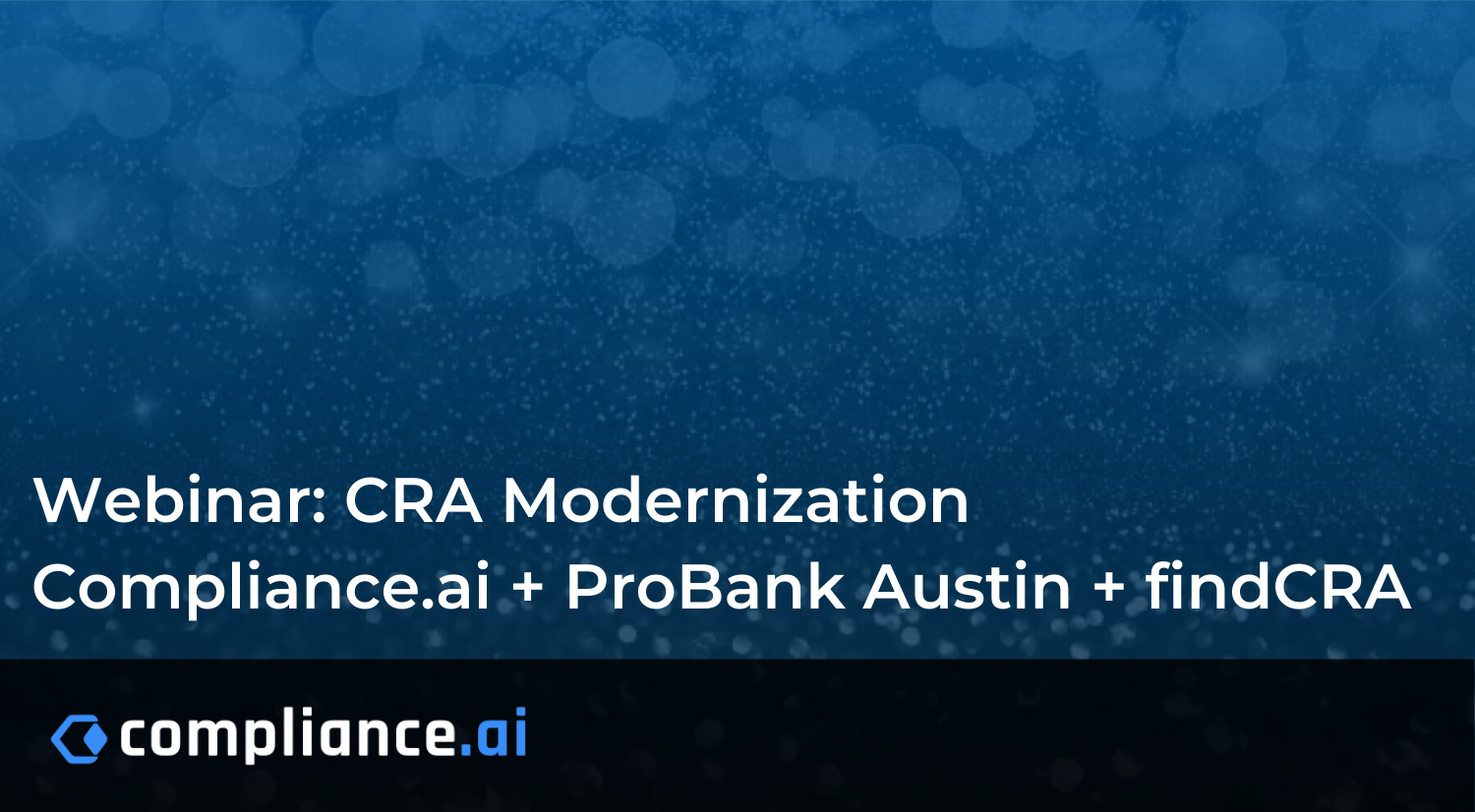 Staying on top of the latest CRA Modernization news and regulations is not easy. Tune in to our recent webinar with Compliance.ai CEO, Kayvan Alikhani, ProBank Austin's, Anetria Cohen and findCRA's, Brian water as they discuss CRA, the latest shift for CRA Modernization, and what the future of CRA may look like in a time of uncertainty. 
Learn how to manage and track CRA developments and news and to effectively manage regulations through the latest RegTech solutions.