Compliance Tech Company Brings Together Law Students and AI - Corporate Counsel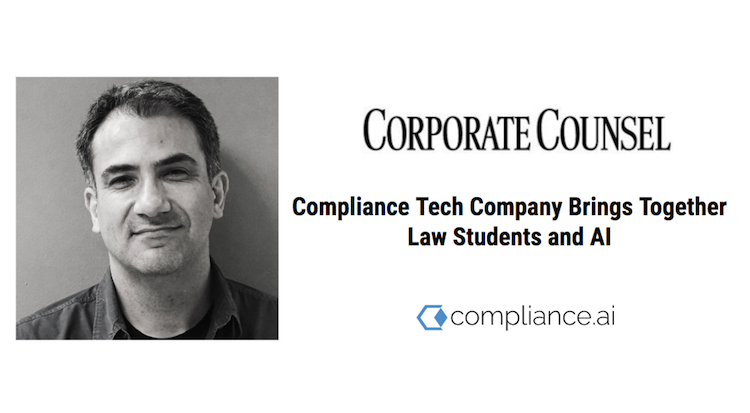 Corporate Counsel and Law.com recently interviewed Compliance.ai's Co-Founder and CEO, Kayvan Alikhani, to discuss how Compliance.ai's Contributor Edition program brings together Law Students and AI to help compliance teams tackle the overwhelming volume of regulatory changes by state and federal agencies.
Below are some of the key takeaways from their discussion:
Read the full article at Corporate Counsel.
Thank you to Sue Reisinger at Corporate Counsel and Law.com for the featured article. 
Don't miss your chance to apply to the Compliance.ai Enforcement Action Contest for your chance to win a $1500 Cash Prize!
Submissions are due by December 14, 2018