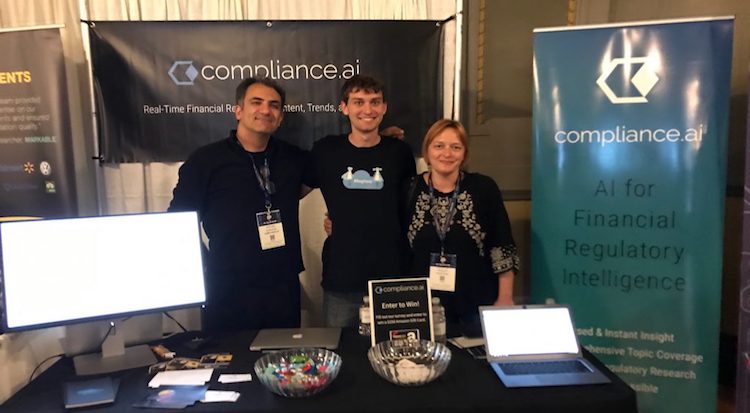 We are excited to share with you that Compliance.ai was shortlisted for Best Application of AI for Financial Services at the AIconics Awards, the world's only independently-judged awards celebrating Artificial Intelligence for Business, which was announced at The AI Summit San Francisco last week. AI Business, the organizer of the Summit, noted this year's awards program: "Following the significant advances made in recent AI technologies and applications in 2017, the AIconics awards was at its most competitive, with over 300 entries across the 10 awards."
We were proud to be recognized among the other AI innovators for the technology we're building through our platform. Find the complete shortlist of companies who participated here.
More about our platforms:
Professionals, is the fastest way to Search, Monitor, Access, Research and Track comprehensive financial regulatory content. Use the Compliance.ai SMART platform to streamline your search, get industry insights, and receive the latest regulatory and trend notifications. Coming soon in mid-October the Team Edition with collaborative research tools.
Contributors, offers the financial industry's first platform where professionals can become Regulatory Heroes by contributing to the content classification process. Compliance.ai brings the true and tested process of expert-based crowd sourcing to regulatory compliance classification. As a contributing regulatory hero, gain free access to the most comprehensive collection of regulatory updates and insights.
Developers, provides users with programmatic access to financial regulation data for use in a variety of applications. The API enables developers to add valuable features like topic based search and filters to get real-time insights on changes in the regulatory environment. The API automatically aggregates data from: Federal & State agencies, Enforcements, Regulatory publications from press and independent agencies, White papers, Millions of existing and new rules, Executive orders, and Notices.
Thank you, AI Summit San Francisco!