Compliance.ai Announces AI-technology Advancements Within its Modern RCM Solution for Chief Compliance Officers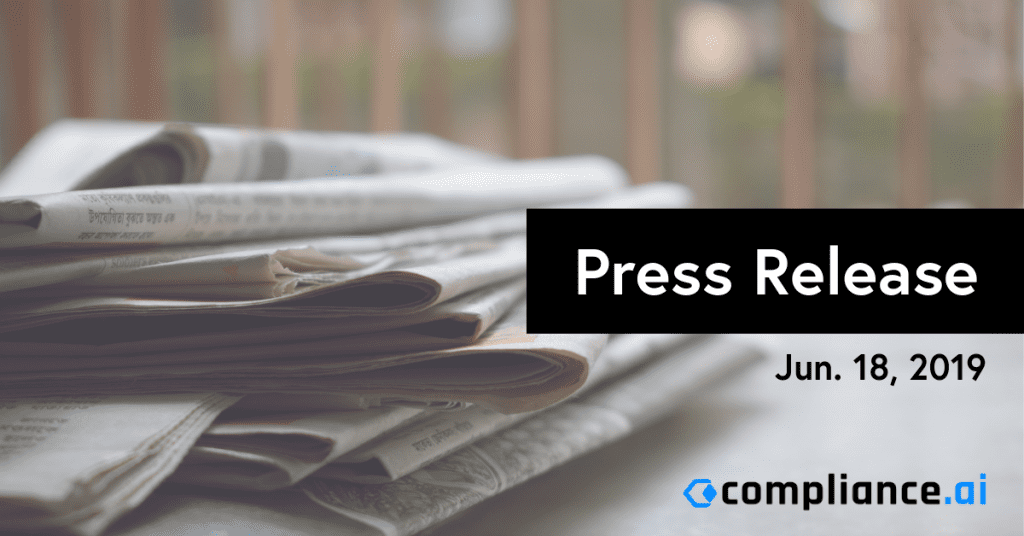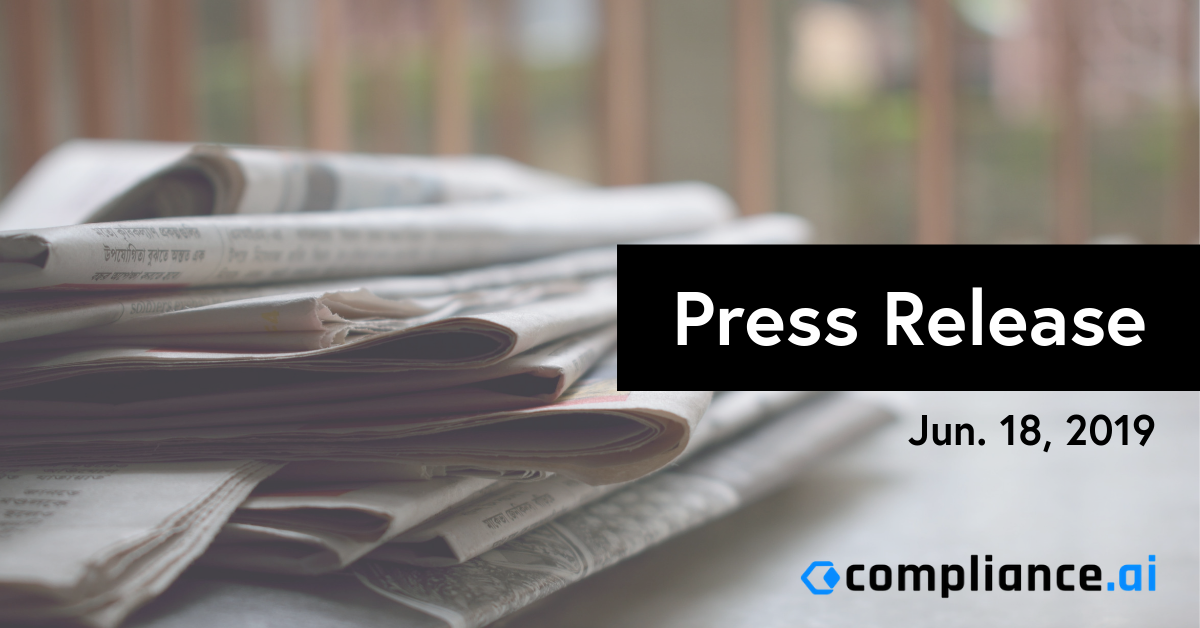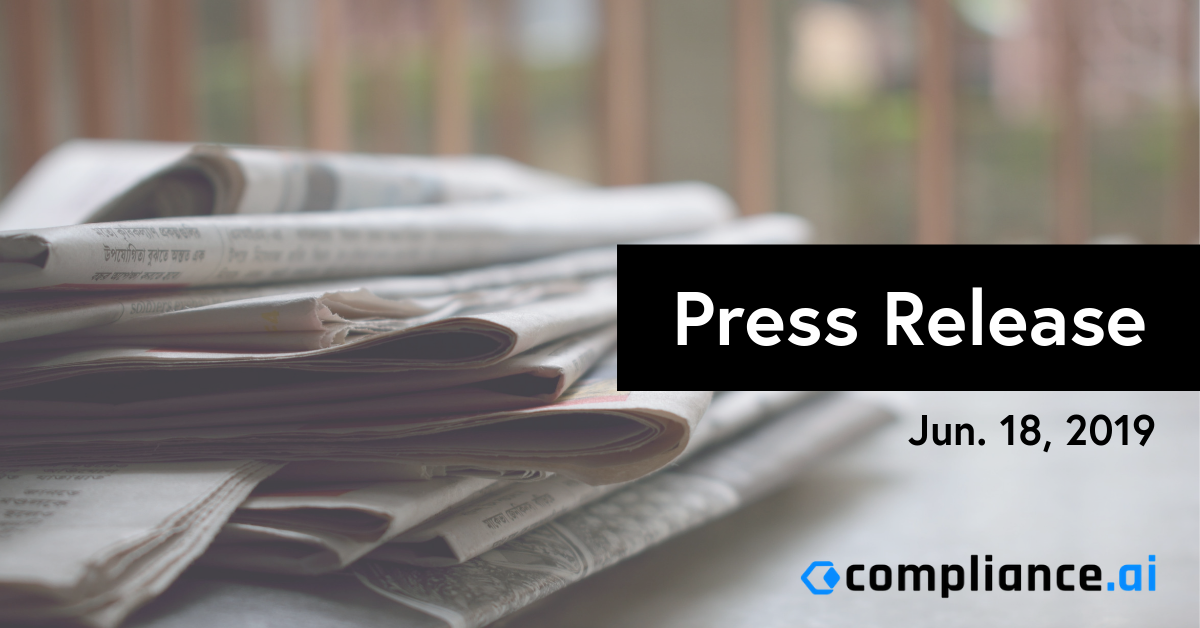 Company unveils new features and publishes white paper detailing how regtech is improving regulatory compliance for the financial services industry
SAN FRANCISCO, June 18, 2019 – Compliance.ai today announced the availability of new features to its Modern Regulatory Change Management (RCM) solution, an award-winning and industry-recognized regulatory compliance product that automates the tedious and complex steps within the regulatory compliance process for banks, financial services and insurance companies in a timely and cost-effective manner. The new capabilities leverage custom-built technologies to automatically extract obligations from rules and contrast varying regulatory requirements between multiple jurisdictions by a specified topic area.
Compliance.ai's Obligation Analysis and Jurisdiction Analyzer applies artificial intelligence, machine learning and natural language processing (NLP) to solve one of the biggest challenges faced by chief compliance officers and general counsel in the financial services industry: assessing and responding to evolving regulatory requirements. The new capabilities significantly reduce the time and resources required to analyze and process regulatory documents, enabling compliance teams to more quickly respond and take action on regulatory changes.
Compliance.ai published a new whitepaper evaluating the present-day compliance challenges faced by highly-regulated businesses adapting to a changed regulatory environment and the new paradigm of modern compliance management platforms. Compliance.ai's whitepaper "Out With the Old, In With the New: How RegTech is Tackling Today's Complex Regulatory Landscape Better, Faster and Cheaper Than Legacy Systems" can now be downloaded here.
Compliance.ai recently announced a series of channel partnerships with several GRC, RCM and IRM solutions, including 360factors, Blueprint Systems, and LogicManager, to provide banks and credit unions a centralized and comprehensive modern compliance management solution.