Compliance.ai Named SIIA Business Technology Product CODiE Award Finalist for Best Compliance Solution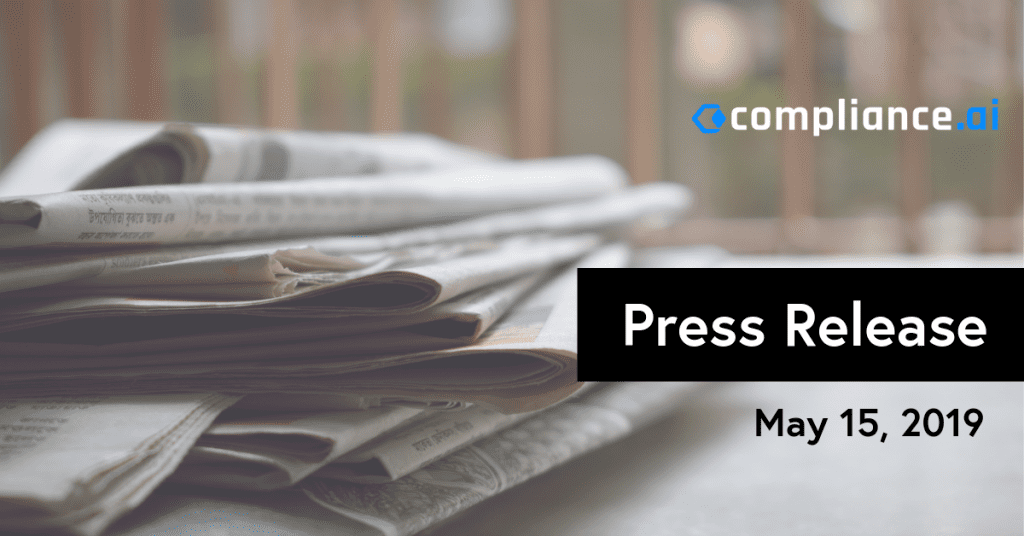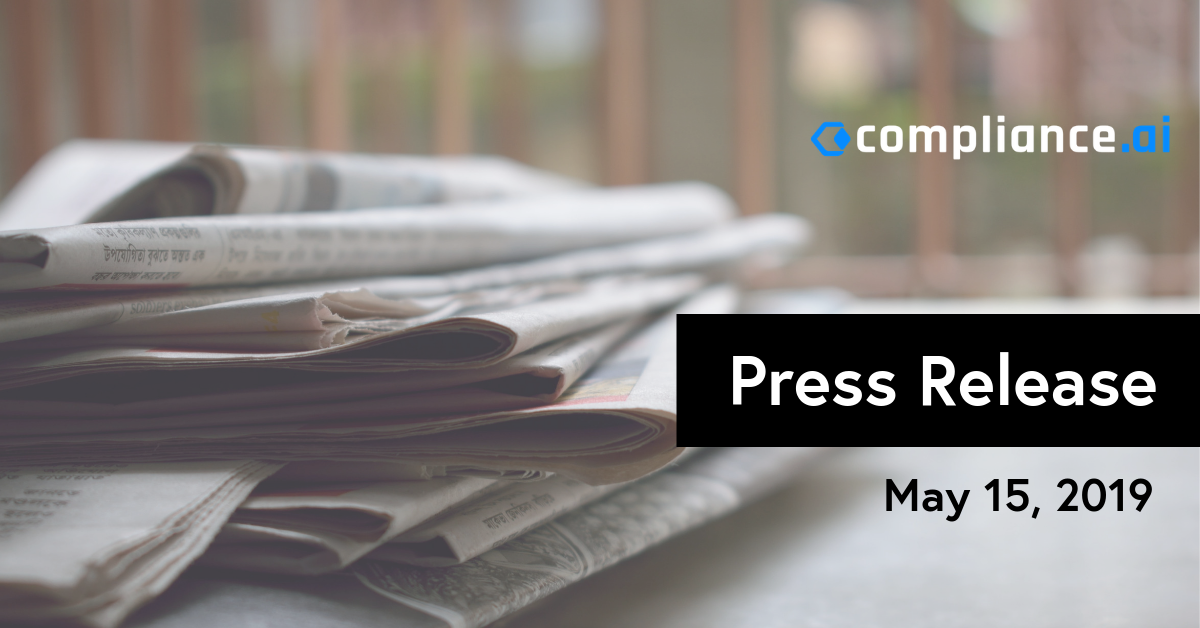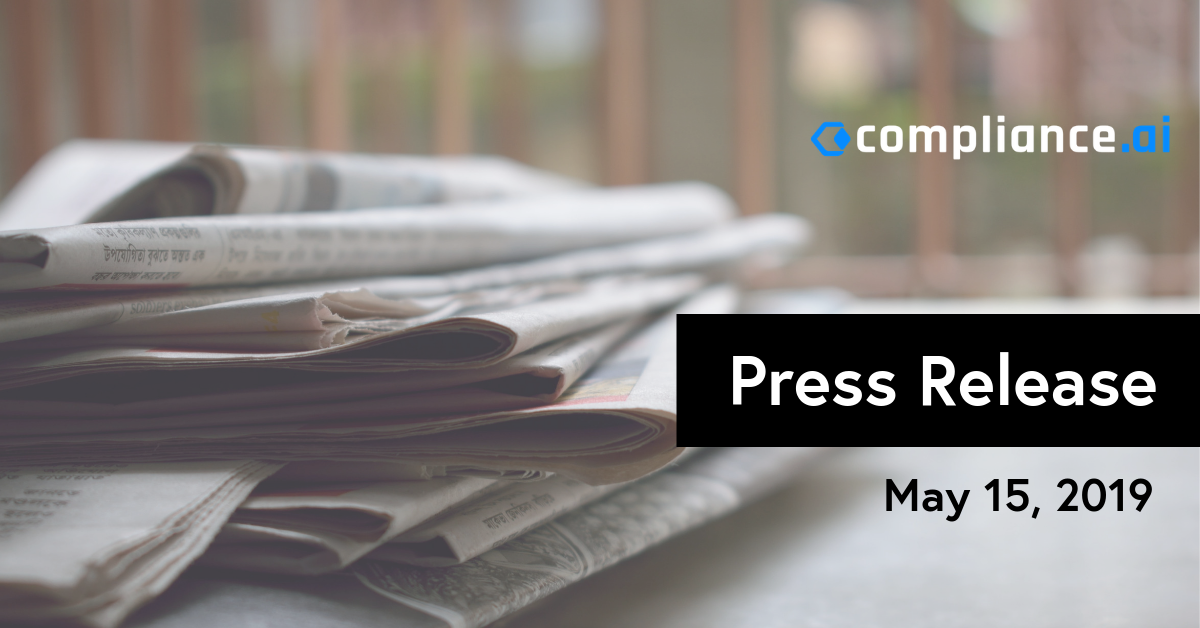 Compliance.ai's regulatory change management platform earns prestigious industry recognition
San Francisco (May 15, 2019) Compliance.ai, a RegTech pioneer that is transforming the way highly regulated organizations address compliance risk, announced last week that its platform was named a 2019 SIIA CODiE Awards Finalist in the Compliance Solution category. Finalists represent the best products, technologies, and services in software, information and business technology.
Compliance.ai's modern regulatory change management solution allows compliance teams to automatically track, analyze, take action and report on regulatory updates that impact their business. Compliance.ai aggregates, normalizes, classifies and ranks financial regulatory content from thousands of sources, across hundreds of document types in multiple jurisdictions including US Federal and State, United Kingdom, Europe and Canada. The platform provides significant time and cost-savings compared to manual and legacy solutions by providing comprehensive financial regulatory content and an all-in-one solution that takes advantage of automation to streamline otherwise tedious and time-consuming tasks. Some key features include: personalized regulatory dashboard, automated summaries, and document insights,  obligation analysis, jurisdiction comparison, document diffing and task delegation.
The SIIA CODiE Awards are the premier awards for the software and information industries and have been recognizing product excellence for over 30 years. The awards offer 76 categories that are organized by industry focus of education technology and business technology. Compliance.ai's regulatory change management platform was honored as one of 137 finalists across the 44 business technology categories.
"The 2019 CODiE Award finalists are some of the most innovative, high-impact products in the market. We are thrilled to place a spotlight on these innovations and the power they have to transform the future of how we do business." said Jeff Joseph, President of SIIA.
"We're excited to receive industry recognition from peers for our regulatory change management platform, which replaces disjointed and manual regulatory change management process with an automated and streamlined solution," said Kayvan Alikhani, CEO and co-founder of Compliance.ai.
The SIIA CODiE Awards are the industry's only peer-recognized awards program. Business technology leaders including senior executives, analysts, media, consultants, and investors evaluate assigned products during the first-round review which determines the finalists. SIIA members then vote on the finalist products and the scores from both rounds are tabulated to select the winners. Winners will be announced during the Business Technology & Company CODiE Award Winner Announcement Party immediately following TechConText, June 12 in San Francisco.
Details about each finalist are listed at http://www.siia.net/codie/2019-Finalists
About Compliance.ai
Compliance.ai is transforming the way highly regulated organizations address compliance risk. Through its Expert-in-the-Loop methodology, Compliance.ai delivers relevant content with personalized insights, obligation analysis, and risk assessment. With Compliance.ai, organizations can intelligently mitigate their compliance risk, avoid regulatory sanctions and safeguard their corporate reputations–without increasing headcount.
About the SIIA CODiE™ Awards
The SIIA CODiE Awards is the only peer-reviewed program to showcase business and education technology's finest products and services. Since 1986, thousands of products, services, and solutions have been recognized for achieving excellence.  For more information, visit siia.net/CODiE.