Build a Quality Control Culture Around Your Compliance Campaign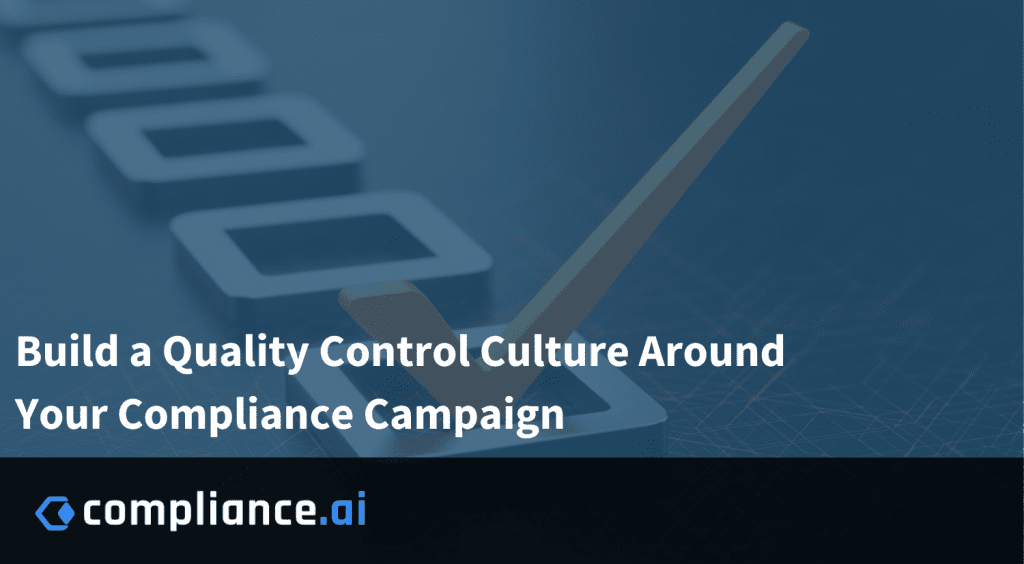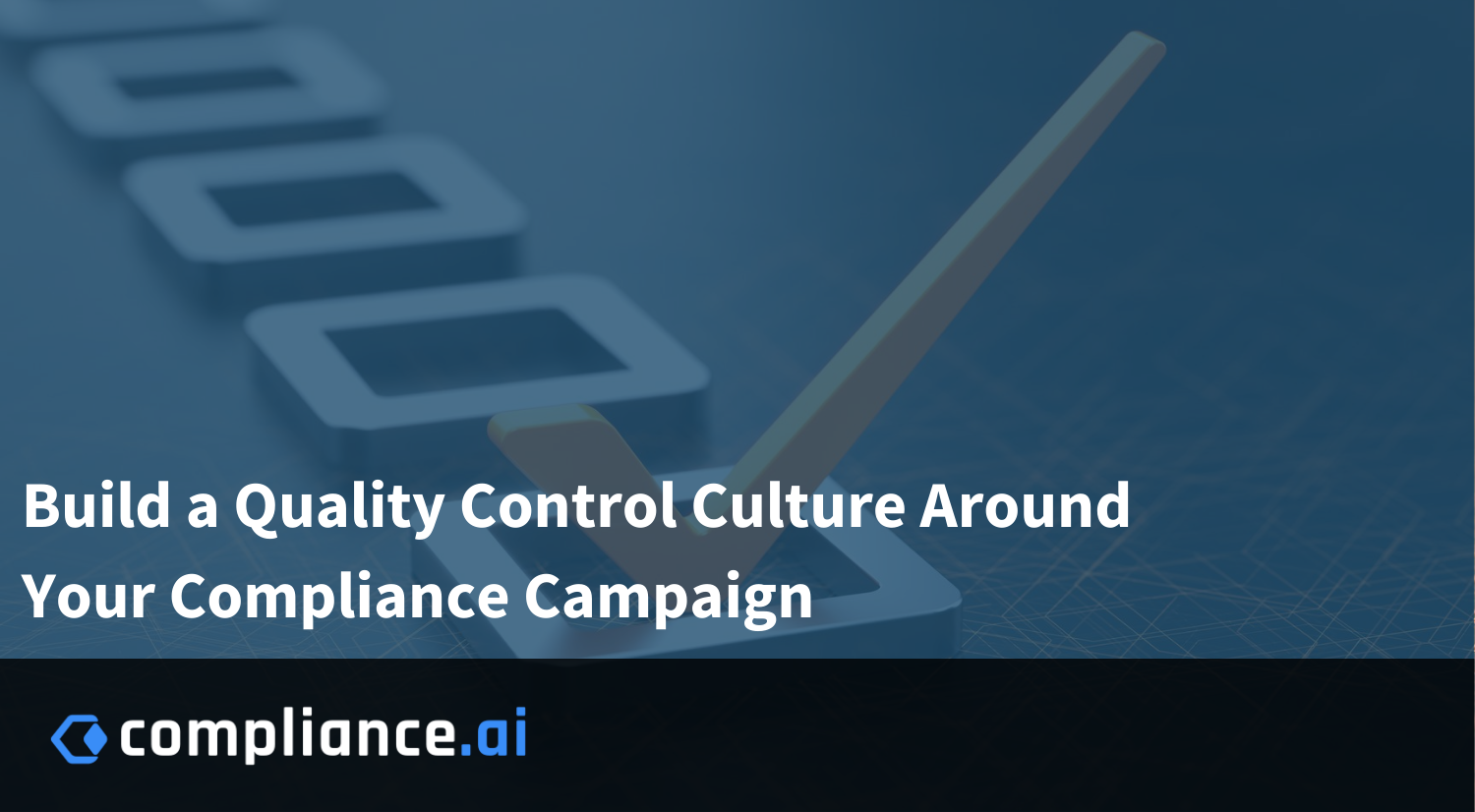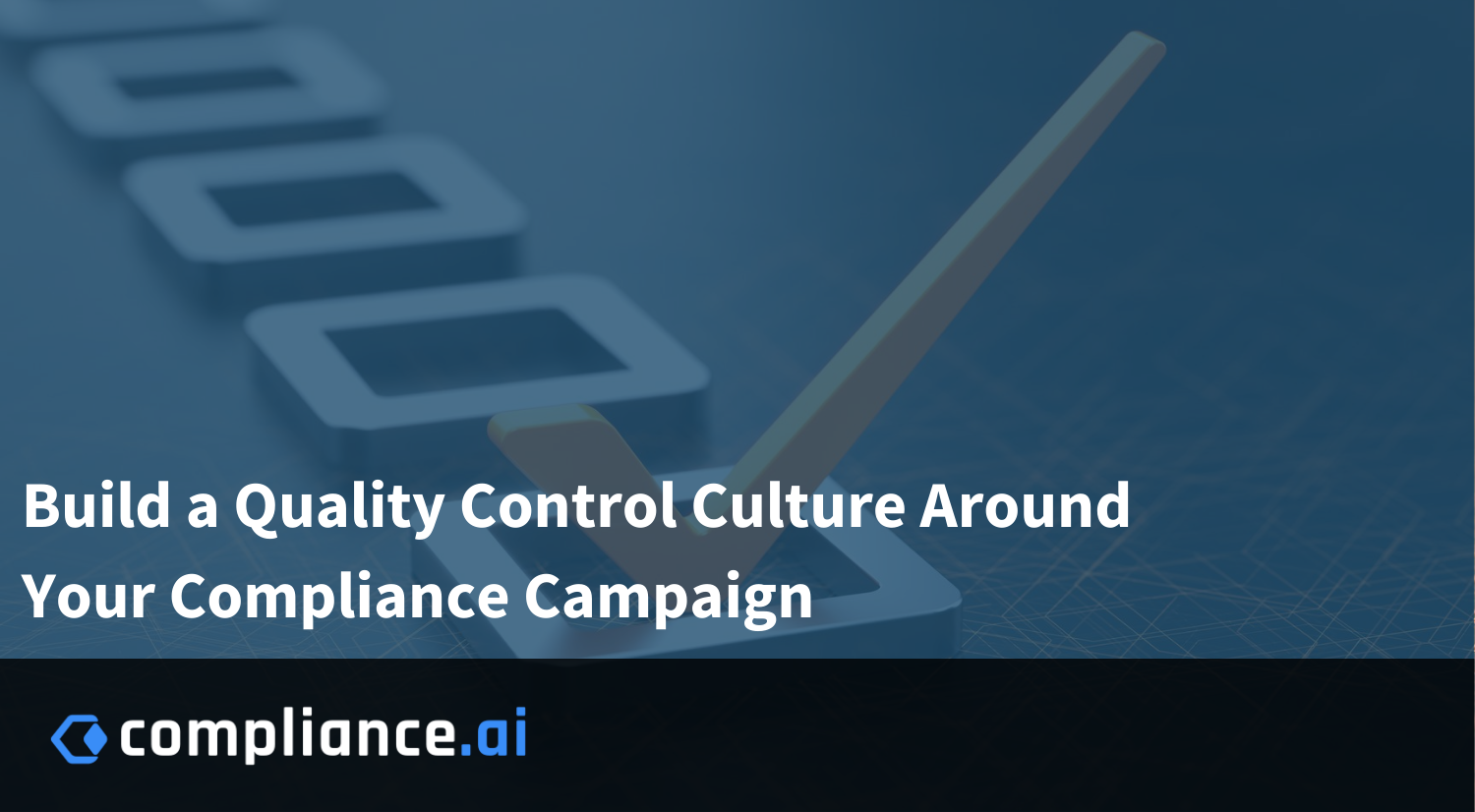 C-level executives who give quality control short-shrift when building a compliance culture may come to regret it.
According to recent data from the Public Company Accounting Oversight Board, they found "a high rate" of compliance quality control deficiencies in 66 broker-dealers tracked during 2019.
"We have observed similar deficiencies despite limited changes to auditing and attestation standards other than those involving related parties and the auditor's report," the PCAOB stated. "The recurring deficiencies described in this annual report highlight potential areas of improvement for all firms, whether or not they were recently inspected. While some have demonstrated progress, other firms have not taken sufficient steps to address audit and attestation engagement performance."
Chief among the quality control issues described in the Board report were linked to "frequent deficiencies" in several key compliance areas. 
This from the PCAOB analysis:
Examination engagements. In its study, the PCAOB "frequently observed" insufficient testing of the design and operating effectiveness of internal controls over compliance. 
"We believe that focusing on the risks associated with a control will help firms develop appropriate testing procedures and lead to further improvement in this area," the Board stated. 
The Board found deficiencies in 69 percent of the 66 broker-dealers that were studied.
Review engagements. The study also noted that companies need to ramp up review engagements, especially in documenting outcomes and results from review engagements. 
"Firms should also take into account evidence from financial statement audits, including evidence that appears to contradict assertions made in exemption reports, when planning, performing, and evaluating the results of review engagements," the PCOAB added. 
The report found deficiencies in 51 percent of firms surveyed.
Financial statement audits. Additionally, the organization wants companies to get a firmer grip on quality controls related to financial reporting audits. "Revenue and financial statement presentation and disclosure are commonly reviewed areas during an inspection," the report stated. "We believe that obtaining a sufficient understanding of internal control over financial reporting, and other risk assessment procedures, will help firms clearly identify and assess the risks of material misstatement in these areas, and prevent deficiencies from occurring in these areas of the audit."
In 2019, the PCOAB found financial reporting deficiencies in 71% of companies tracked.
The Way Forward with Compliance and Quality Control
As the PCOAB found, downplaying, or even worse, ignoring quality control with compliance testing is a big risk for companies.
It's a big branding issue, as few customers want to do a business with a firm that has repeated interactions with regulatory agencies along with a choppy record on audits and reporting. After all, nobody wants to eat at a diner that has a history of serious health violations.
How can companies rectify the problem and instill some serious quality control measures on the compliance front? 
In a word, the real key is making compliance quality control a priority. "Yes, testing regularly can be a chore and yes, compliance testing – especially for testing – can be pricey," said Carla Carriveau, a general counsel and securities lawyer, and an advisor at Compliance.ai. "That said, the risks with indifference are abundant, and can lead directly to major fines, penalties and damages to a company's brand."
Avoid that fate by installing these quality control components to your company's ongoing compliance campaign.
Move you're your legacy quality control system to the cloud. Having different quality control processes operating independently is akin to an auto repair garage having vehicle parts spread around with no oversight.
That's where a good enterprise resource planning (ERP) software system can help. An ERP system can consolidate your company's compliance risk management quality control operation and avoid duplication (the biggest time waster in any quality control campaign.) That's especially the case if your firm is using a legacy ERP system that spreads much-needed data across the company. 
Installing a good, cloud-based ERP system can make gathering, organizing and testing compliance processes much easier – and much more accurate – for your company.
Instill a compliance "quality control" culture. C-level executives may have to force the issue (even going as far as challenging team members to take ownership of compliance and quality control), but it's worth doing to build a quality compliance culture.
In doing so, company leaders sell team members on the benefits of continually testing, reviewing, automating, and optimizing risk and compliance quality control. Emphasize the financial, brand, and ethical benefits to integrating quality control themes into the company.
Once the entire company participates in quality control compliance functions, watch as regulatory risk is curbed, products and services are tested thoroughly and sell better – all to the benefit of the entire organization.
Make it easy to contribute to the cause. If you're going to rally the troops and improve risk management quality control throughout the company, you have to persuade team members to sign on – and making the quality control process easy is a great selling point.
Make that persuasion case easier by building or enhancing knowledge management systems to provide easy access to quality control systems and tools. 
Promote standards and policies that are clear, concise and compelling and roll out crystal clear quality control production checklists that are easy to understand.
Above all, ensure all quality control measures are addressed and adhere to your compliance quality control checklist.
The Takeaway on Compliance Quality Control
The fact is, quality control and compliance are in sync, and should be treated as so by company decision makers.
Embrace that mindset, and those "deficiencies" found in the PCAOB report can go away – once and for all.
To get the latest updates on 2020 enforcements, you can download our Q2 2020 Enforcement eBook for FREE here: https://www.compliance.ai/enforcement-action-ebook/