Regulatory Agency Updates | Week of Dec 31 to Jan 07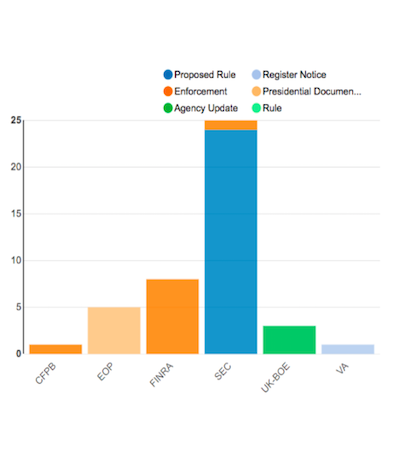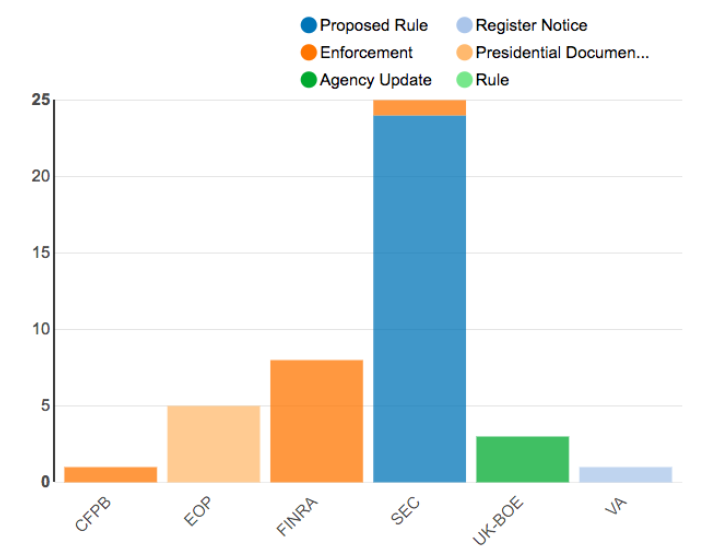 Enforcement Action | Published 01/03/2019
The Consumer Financial Protection Bureau (Bureau) announced a settlement with USAA Federal Savings Bank, a federally chartered savings association headquartered in San Antonio, Texas...
Read More

View all CFPB updates
News | Published 01/03/2019
WASHINGTON — The Office of the Comptroller of the Currency (OCC) today released a list of Community Reinvestment Act (CRA) performance evaluations that became public during the period of December 1, 2018 through December 31, 2018. The list contains o...
Read More

View all OCC updates
Enforcement | Published 12/31/2018
UNITED STATES OF AMERICA SECURITIES AND EXCHANGE COMMISSION Before the SECURITIES ACT OF 1933 Release No. 10601 / December 31, 2018 SECURITIES EXCHANGE ACT OF 1934 Release No. 84979 / December 31, 2018 ACCOUNTING AND A...
Read More

View all SEC updates
Notice | Published 12/31/2018
The Department of Veterans Affairs (VA) is updating the monetary allowance payable for qualifying interments that occur during calendar year 2019, which applies toward the private purchase of an outer burial receptacle (or "graveliner") for use in...
Read More

View all VA updates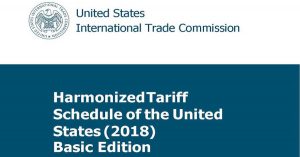 Presidential Document | Published 01/07/2019
Effective with respect to eligible agricultural products of Israel which are entered for consumption, or withdrawn from warehouse for consumption, on or after January 1, 2019, and through the close of December 31, 2019, subchapter VIII of chapter 99 of the Harmonized Tariff Schedule of the United States is hereby modified as follows:...
Read More

View all EOP updates
Enforcement | Published 01/04/2019
FINANCIAL INDUSTRY REGULATORY AUTHORITY LETTER OF ACCEPTANCE, WAIVER AND CONSENT NO. 2018057586601 TO: Department of Enforcement Financial Industry Regulatory Authority ("FINRA") RE: Gary L. Pevey, Respondent CRD No. 2129469 Pursuant to FINRA Rule 92...
Read More

View all FINRA updates