Navigating Regulatory Change Emerging from a Pandemic
July 16, 2020 | 11:00 am PT / 2:00 pm ET
As the pandemic drags the economy into recession, multiple federal agencies have pledged to help businesses survive the downturn. The regulators are also urging banks to do their part during this global crisis.
Join this virtual discussion to learn:
How banks can proactively navigate and advise around regulatory changes as we emerge from the "stay at home" period
How to minimize the negative effects it will have on the industry as we move forward in 2020
Why the COVID-19 crisis will drive compliance modernization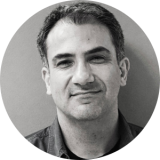 Kayvan Alikhani
CEO and co-founder
Kayvan Alikhani brings 25 years' experience in enterprise technology to his role as CEO of  Compliance.ai. A pioneer of the RegTech industry, he has interviewed 500+ Chief Compliance Officers at financial services institutions to understand the scope and urgency of the challenges they are facing. He has a practical vision for how technology can be applied to address their most pressing needs within today's complex and dynamic regulatory environment.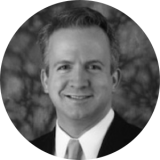 Richard Dupree
Risk Compliance and Operations Expert
Rick Dupree has held multiple risks, compliance, and operations roles at regional, national, and global financial services firms. Most recently, he was Senior Vice President of Group Operational Risk and Strategic Transformation at Bank of the West in San Francisco, CA. Rick is a risk, compliance, operations leader and subject matter expert and he currently consults and advises FinTechs and RegTechs in the U.S., UK, and in Singapore.