Compliance.ai will be at NSCP
Join us to learn what you need to know about RegTech
Don't leave Baltimore without a Modern RCM solution
Join Us!
Come To Our RegTech Reception on Tuesday, October 22nd from 3:00 - 4:30 pm in the Mencken Room, in the hallway between the Expo and Conference Tracks
Learn about RegTech from the Experts at Compliance.ai
Join us for an Advanced Session: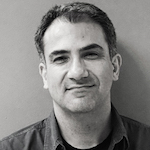 Kayvan Alikhani, CEO and Co-founder
Compliance.ai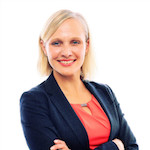 Carla Carriveau, General Counsel
Forge Global, Inc.
Exploration of Artificial Intelligence with Marketing Compliance
Learn how data automation and artificial intelligence can help advance compliance and risk agendas with a case study on technology opportunities within Marketing Compliance.
 
Wednesday, October 23, 2019
9:45 am - 10:45 am
Transform the way your team manages regulatory changes
Designed for the financial industry
Our product was made specifically to address the problem of managing regulatory change and mitigating compliance risk.
Powered with trustworthy insights
Our transparent "expert-in-the-loop" AI- approach leverages the domain expertise of industry professionals alongside machine learning to give you insights you can trust.
Enabled by technology
Our intuitive, self-service platform allows your team to ramp up in seconds, and our expanding regulatory content is comprehensive and free.
Monitor












Custom Enforcement Tracker






Analyze















Take Action









Take Action









Report









Get Started


















Latest Regulatory Reports
Get a taste of our financial regulatory content with a
free
email report of the most recent activity, summarized for you each week.